It's that time of the year again when our houses are lit, streets are decorated, and kids are waiting desperately for Santa's visit. But doesn't it seem like we just took down last year's Christmas decorations? Well, if you also feel like 12 months went by too fast, then you are not the only one. In fact, there has been a study that shows that a lot of adults feel the same.
How Do Our Minds Work?
When we were kids, the time between two Christmases felt like forever. However, for adults, time flies by. During a survey when 918 adults were asked if they also feel like Christmas comes sooner every year, 77% said yes. This happens because, as adults, memories define the passage of time for us. The lesser the memories, the shorter the time feels. Additionally, with age, we stop trying new things. This also serves as a factor as to why we make fewer memories and 12 months feel like 6.
The Time and Energy We Put In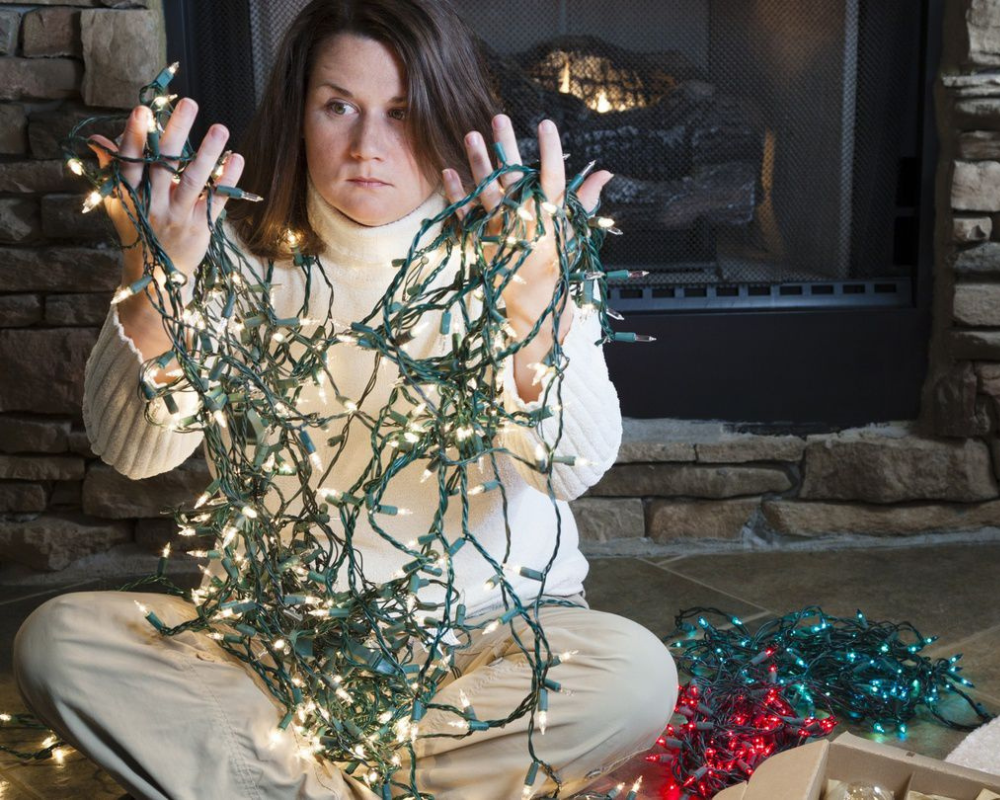 Another reason why time seems shorter for adults is because of all the time and energy we put into the festival. Where Christmas is all about gifts, Santa, magic, and fun for kids, it is about planning, shopping, decorating, cooking, and wrapping for adults. The stress all this creates in our minds makes us feel like we have too little time and too much to do. However, with kids, they keep waiting for their piece of cake desperately and therefore every day feels like a week to them.
The Stocked-Up Shelves and Lit-Up Streets
One more thing that makes our mind feel like Christmas is already there is how soon the festive vibes start spreading around us. Stores stack up decoration items, colorful lights, candles, and a lot more as soon as we hit October.
Here's How You Can Take Care of Your Dyed Hair
Dyed hair gives an individual a unique look and enhances their overall personality. Anyone who decides to have dyed hair ultimately has to deal with the issue of maintaining the dyed hair so that the color and the shine last for a long time. One standard advice that hair experts give is to always consult an expert. People often decide to opt for DIY hair coloring jobs, but they often miss crucial steps leading to damaged hair. According to celebrity colorist and educator Rebekah Norris, the following points can be kept in mind while opting for hair color:
Heat Protection
The majority of the people can take care of their dyed hair by wisely selecting the Big Three, i.e. heat protection, dry shampoo and masks. Each step has its own set of advantages; the first step is heat protection. Exposure to any heat source can damage the hair color, so you should opt for heat-protecting products like spray or oil. They're helpful as they give the hair a protective barrier, seal the cuticle, and lock in the hair color.
Dry Shampoo and Hair Masks
Next in hair care comes dry shampoo. If you have an oily scalp, dry shampoos are the go-to product. They also give hair an extra lift, as they absorb excessive sebum at the hair roots. In addition, with dry shampoos, you can avoid over-shampooing which leads to color loss. Lastly, opt for color-friendly masks. A hair mask is one of the best gifts you can give yourself if you have dyed hair. The mask that targets bleached hair can help your hair recover from color processing damage.
Use Color Safe Shampoo and Conditioner
The frequency of hair washing is a personal choice but you should remember to use a shampoo that's free of sulfates and surfactants (SLSs). Products without these ingredients are soft on hair and will help you prolong the hair color.
Future Care
Apart from these, Rebekah advises to get touch-ups every month or two, get UV protection, especially during the summer, use products from professional styling brands, consider using a shower filter, and get regular haircuts to maintain the ratio of dyed and natural hair. You must keep in mind that products alone cannot keep your dyed hair looking great. Great colored hair is the result of a lot of care and effort. Using the products as per the hair type, keeping them clean and tangle-free, and having haircuts at regular intervals, are necessary to ensure the longevity of dyed hair.