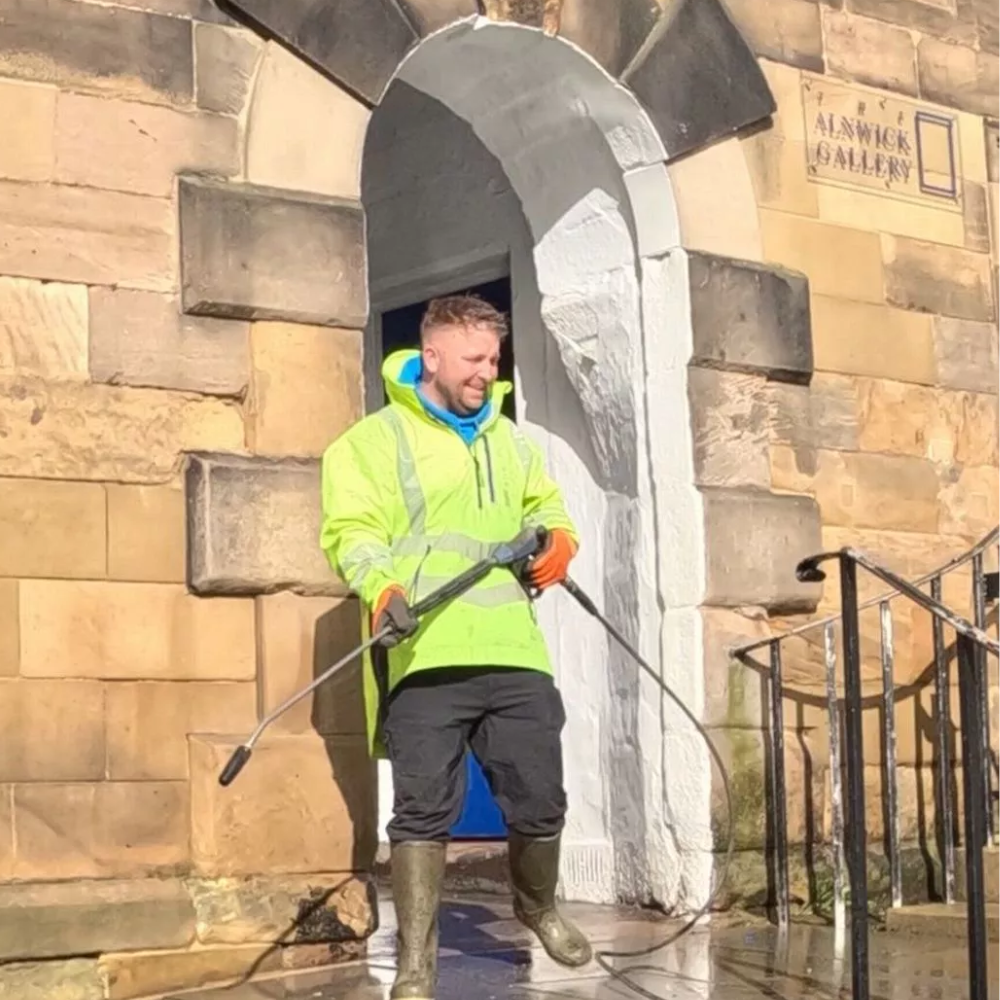 32-year-old Andrew, who lives in Alnwick, Northumberland, became a TikTok star overnight after power-washing his town's dirty pavement and sidewalks. He owns ABC Cleaning Services, and when he got fed up with the paths and cobbles filled with dog poo, gum, and waste, he decided to take action.
Why Andrew Started Power-Washing
The local hero explained how he cleans windows and gutters every day as part of his job. When working, he used to feel disgusted looking down at the nasty sidewalks and footpaths. And when looking up, the slabs were covered with chewing gum and animal mess, making it more awful. Andrew expressed that everyone was always complaining about the mess, but no one seemed to be doing anything about it. That's when he stepped up, contacted the local council, and began power-washing the city every Sunday. Council Gordon Castle also conveyed how Andrew reached out to them, offering this cleaning service for the town, and how they happily accepted his offer. You'll definitely notice the difference if you compare the town before and after Andrew's initiative.
What Is Andrew's Next Move?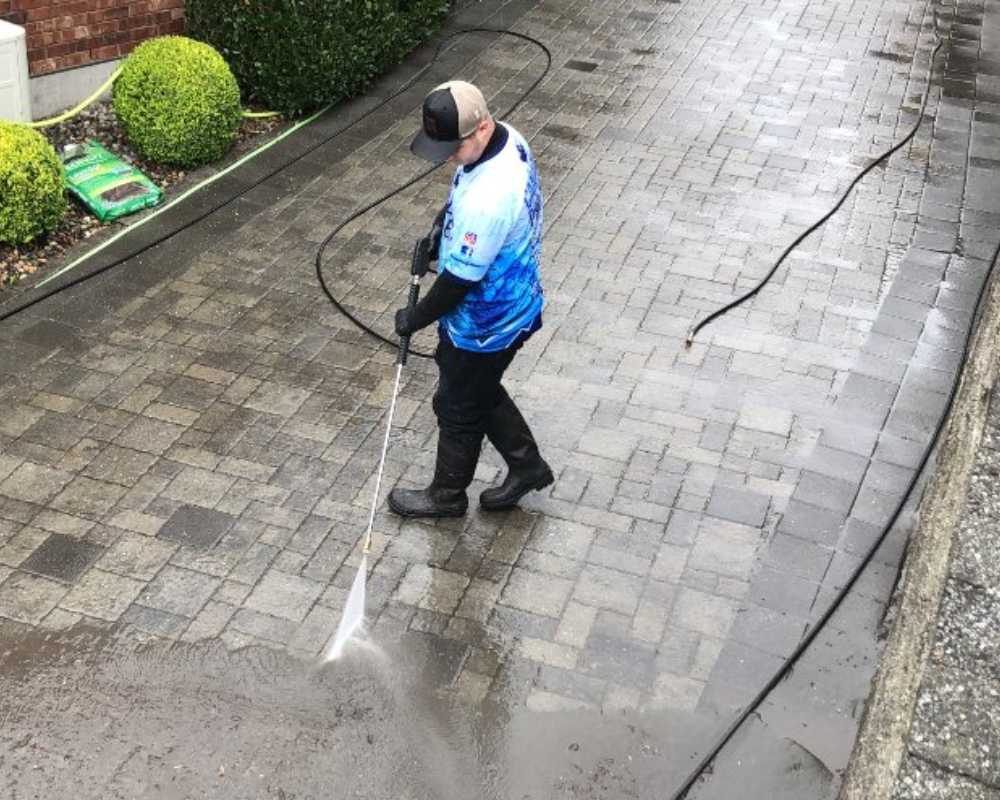 With the great results and fantastic responses Andrew has been getting, he wants to take another step at power-washing the city. He now plans to target other pavements around the town that include bus stops, stations, and residential streets. He's also reviewing tourists' feedback on the places he should clean next and hopes to give visitors a great time in the city. Angela Davies, a 60-year-old resident of the place, stated how she never knew that the paving slabs had beautiful patterns that came out after washing. It may appear to be a very small thing to be thrilled about, but these things will help change the city's entire outlook. She also thanked Andrew on behalf of the town for doing such an excellent job and appreciated his efforts.