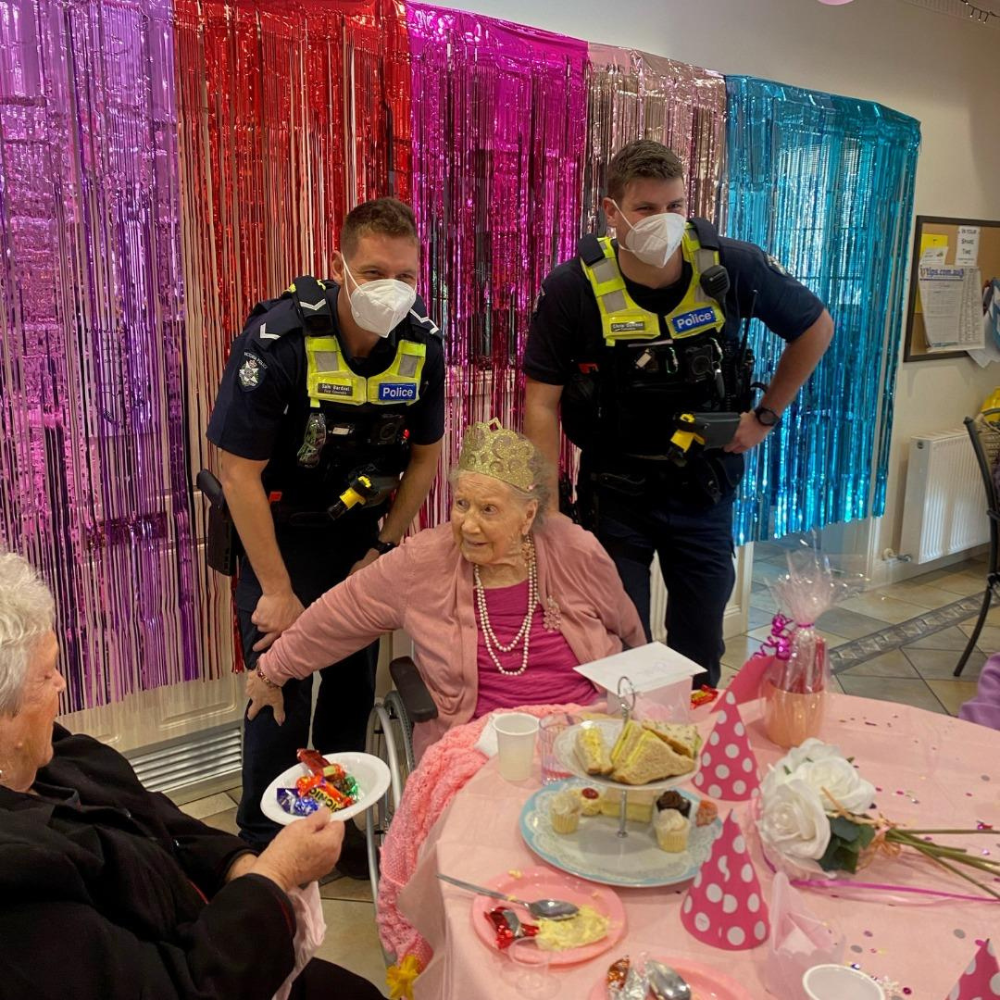 There's no right age to be adventurous and fulfill your dreams. But what if your bucket list includes getting arrested? Yes, Ms. Bickenton, a former army nurse, ticked off one of the weirdest things from her bucket list. On her 100th birthday, she got herself arrested by police officers. Let's see how this turned out!
The Woman
Ms. Bickenton worked in the army as a nurse for many decades. After her retirement, she started living in Narracan Gardens Residential Aged Care. Throughout her life, she had no run-in with law enforcement. In her 100 years of life, she's never lost her driver's license or even gotten arrested for any transgression.
Ms. Bickenton's 100th Birthday Blast
When we call it a blast, we definitely aren't exaggerating it! After the police got to know her bucket list wish, they didn't disappoint. When she was celebrating the big day with her friends, three public officers from Moe Police Station surprised her. When asked about the experience, she called this birthday her best experience up until now. To make it as realistic as they could, the officers put her in handcuffs and wheeled her out of the care center to the station. According to the birthday girl, their softness in handling her, surprised her a great deal.
The Police's Reaction to Her Wish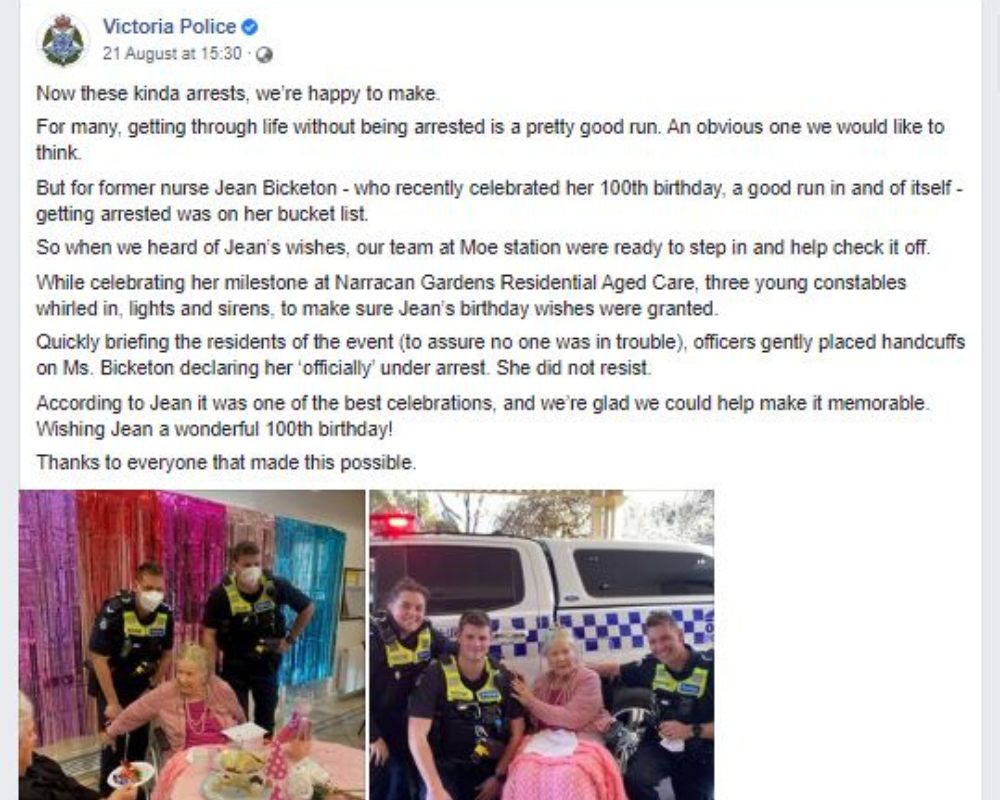 On their Facebook page, the police expressed how happy they were to be able to fulfill Ms. Bickenton's birthday wish. In their post, they exclaimed that these were the kind of arrests that they wanted to make, all in fun and games. They also wished Ms. Bickenton a very happy birthday. The community showed an outpouring of love on their posts, appreciating the kind of community policing done by the officers. Some of them also added that they couldn't wait to get to 100 and have a similar experience.