If you're a sports fan and wonder what your favorite sportscasters from the 70's 80's and 90's have been doing lately, you'll definitely want to check out a list of our favorites.
Summer Sanders – Then
In the early 1990's, Summer Sanders was an Olympic medal winning swimmer. In 1992, Sanders began her television career with CBS and NBC as a commentator and analyst for the NCAA Swimming championships as well Olympic swimming events. Throughout the 90's and into the early 2000's, Sanders remained an active contributor to Olympic coverage.
Summer Sanders – Now
Sanders has stayed relevant in the sports world, remaining dedicated to the Olympics, co-hosting NBA Inside Stuff, sideline reporting WNBA games, working as a feature correspondent for NBA on NBC, and covering tennis at the US Open. 90's kids will certainly recognize Sanders from her hosting gigs with Nickelodeon and MTV. In recent years, Sanders has appeared on Celebrity Apprentice, and Rachel vs. Guy: Celebrity Cook-Off. She's also hosted Elite Athlete Workouts on Yahoo!Sports. She currently works as a commentator on the Pac-12 Network and host of HLN's Keywords.
Jill Arrington – Then
After graduating from the University of Miami in 1994, Jill Arrington spent 5 years as a producer for a show called Main Floor and 1 year as a producer for Paramount's Real TV. She then began her sportscasting career, starting as a sideline reporter with Fox Sports, focusing on women's tennis and features for Fox NFL Sunday. Arrington also co-hosted Fox Sports' NFL Under the Helmet for one season and was involved in the Arena Football League, both as a Pregame Show host and as a sideline reporter for TNN.
Jill Arrington – Now
Following a four-year-stint with CBS as a sideline reporter for the US Open Tennis Tournament and Southeastern Conference College Football, and a feature reporter for The NFL Today show, Arrington moved to ESPN and spent a year as lead prime-time college football sideline reporter and feature reporter for ESPN's College Gameday. She then took some time off to raise her daughter before returning to Fox Sports in 2010, hosting a number of Fox's NFL, college football, and Nascar shows. Today, Jill is a sports anchor for KCBS-TV in Los Angeles.
Heather Cox – Then
Before she was a sideline reported for NBC, Heather Cox was a volleyball player at the University of the Pacific, where she majored in communications and graduated in 1992. As a member of the United States National Volleyball Team, Cox competed at the 1990 United States Olympic Festival. She was also a team captain of the Sacremento Stars. Towards the end of her volleyball career, Cox began broadcasting for Fox Sports Net in 1993, covering college football, NBA, and volleyball.
Heather Cox – Now
For over 20 years, Heather Cox worked as a reported for ABC Sports and ESPN, covering NBA, WNBA, college football, college basketball, and professional volleyball. From 1999-2000 Cox reported for the Running with the Pac magazine show, and in 2000, also ran her own weekly national volleyball column. She has also worked for CBS sports, covering college basketball, motocross and auto racing. Today, you'll most likely to see Heather Cox on NBC and NFL Network as a sideline reporter for Thursday Night Football as well as for postseason games.
Suzy Kolber – Then
Suzy Kolber started her career with CBS sports in New York City as a videotape coordinator. From 1985-1990, Kolber was a producer on WTVJ-TV and WPLG-TV in Miami, winning a local Sports Emmy in 1988. She also freelanced and worked on two magazine shows, gaining experience producing, reporting, and directing.
Suzy Kolber – Now
Kolber joined ESPN in 1993 after 2 years anchoring for WPEC-TV in Florida. She covered NFL, X Games, and professional tennis. In 1996, Kolber left ESPN for Fox Sports, where she covered NFL, NHL, and horse racing, but returned to ESPN after 3 years. In 2006, Kolber joined ESPN's Monday Night Football crew in their first year, contributing to the program's success. Since returning to ESPN, Kolber has covered horse racing, The NFL Draft, and Nascar. She is now a host of Monday Night Countdown.
Hannah Storm – Then
Hannah Storm, born Hannah Lynn Storen, began with radio, serving as a disk jockey for a hard rock radio station in Texas in the early 1980's. She studied at Notre Dame and there she worked for WNDU-TV, an NBC affiliate at the time. After college, she worked for a number of local radio and TV stations, delivering sports news and traffic, and eventually serving as a weekend sports anchor on WCNC TV 36 in the late 1980's. In 1989, Storm became the first female host on CNN Sports Tonight.
Hannah Storm – Now
Storm moved on from CNN to NBC in 1992, where she anchored coverage in just about every major sport, as well as the Olympic Games. From 1994-2000, Storm hosted NBC Sports' MLB games and became the first woman in American television history to host a network's sport package without a co-host. Storm moved on to ESPN/ABC in 2008. From 2002-2007, she co-hosted The Early Show and in 2010 hosted NBA Countdown for a year. Storm has been a SportsCenter anchor since 2008.
Pam Oliver – Then
Pam Oliver graduated from Florida A&M University where she ran track and majored in broadcast journalism. In 1985, she began her broadcasting career as a news reporter with WALB in Albany, Georgia. For the next six years she moved from Georgia to Alabama to Buffalo until she eventually landed her first job as a sports reporter with WTVT in Tampa in 1991. After a couple years as a sports anchor in KHOU-TV in Houston, Oliver landed a job with ESPN in 1993.
Pam Oliver – Now
In 1995, Pam Oliver began sideline reporting with Fox Sports as part of the number-one broadcasting team, and in 2005 landed another job as a sideline reporter with TNT for their NBA playoffs coverage. 2014 was Oliver's last NFL season as a sideline reporter. She was moved to Fox's number-two NFL broadcasting team in 2015 where she remains today. Pam Oliver has become known for giving us a deeper look into the human aspect of sports and lives of professional athletes.
Bonnie Bernstein – Then
Bonnie Bernstein's career began as a news and sports director for WXJN-FM radio in Delaware. She then moved to ABC affiliate WMDT-TV in Maryland as weekend news anchor and eventually became Reno, Nevada's first-ever female weekday sports anchor at NBC affiliate KRNV-TV. In 1995, Bernstein moved to ESPN, where she covered the Chicago Bulls' championship streak from 1996-1998, She also appeared on Sunday NFL Countdown, College Gameday, and SportsCenter. In 1998, Berstein moved to CBS where she did sideline reporting for men's college basketball and features for The NFL Today.
Bonnie Bernstein – Now
By 2001, Bernstein was covering Sunday NFL games on TV, and Monday night games on Westwood One Radio. Bernstein stayed at CBS until 2006, covering various sports and hosting in-studio shows. In 2006, she returned to ESPN as a field reporter but health issues forced Bernstein to step down from field reporting and take on more in-studio roles. Today, Bernstein still appears as a guest commentator on news and sports outlets. She is most notably VP of Content and Brand Development for Campus Insiders and hosts their studio show.
Lisa Salters – Then
Prior to sportscasting, Lisa Salters played basketball at at Penn State University, where she actually holds the unusual record of being the shortest player in school history. She was listed at a mere 5'2″. Her journalism career began at WBAL-TV in Baltimore, where she stayed from 1988-1995. Throughout her career, she has covered several intriguing stories including the O.J. Simpson case, and sports-related stories in the Middle East leading up to the Iraq War. In 2000, she became a general assignment reporter for ESPN, where she made a name for herself.
Lisa Salters – Now
Today, Salters works as a sideline reporter for ESPN's Monday Night Football as well as ESPN's coverage of the NBA on ABC. You have probably also seen her on ESPN's newsmagazine show, E:60, where she joined as a featured correspondent in 2007 and was nominated for a Sports Emmy Award in 2008. With her hard-hitting reporting style, Salters has been a regular on Outside the Lines. She has also reported for ESPN's coverage of the FIFA world Cup, as well as the Summer and Winter Olympics.
Greg Gumbel – Then
Greg Gumbel got his start in broadcasting as a sports announcer for WMAQ-TV. Gumbel stayed there for seven years, eventually making his way through and number of minor roles with MSG, ESPN, and New York's WFAN radio. In 1988, Gumbel signed with CBS and started as a part-time NFL and college basketball announcer. His CBS career also consisted of work co-hosting The NFL Today, and anchoring MLB, college football, Winter Olympic Games, and Nascar coverage. Gumbel also did play-by-play for the NBA and both professional and college baseball.
Greg Gumbel – Now
Gumbel moved to NBC in 1994, where he hosted NBC's coverage of various MLB All-Star and post-season games. He also did play-by-play for the NBA on NBC and hosted coverage of the 1996 Summer Olympics, the 1995 World Championships of Figure Skating, and hosted the NFL on NBC. In 1998, Gumbel returned to CBS, where he continues to host network coverage of college basketball. In 1998, Gumbel spent 5 years announcing for the NFL on CBS, hosted The NFL Today for a year, and eventually returned to calling play-by-play.
Melissa Meriau – Then
Everyone enjoys watching the news with Melissa Mariau. She's beautiful, smart, and knows how to capture the audience's attention and talk about the topics that really matter.
Melissa Meriau – Now
Everyone enjoys watching the news with Melissa Mariau. She's beautiful, smart, and knows how to capture the audience's attention and talk about the topics that really matter. Her career has continued to grow in recent years, but Meriau is still young and has more time to establish her career. With her talents and skills, she is bound to go far in television.
Brent Musburger – Then
Brent Musburger started his career in the 1960's as a sportswriter for The Chicago American newspaper. In 1968, Musburger joined CBS, where he served as a radio and TV sports anchor. In 1973, he started doing NFL play-by-play for CBS sports, and by 1975 was hosting The NFL Today. Musburger then branched out, covering college football and basketball, NBA, horse racing, tennis, golf, MLB and even The World's Strongest Man contests. Musburger made a great impact at CBS, and was even credited with coining the phrase "march madness."
Brent Musburger – Now
In 1990, Musburger was fired from CBS and moved on to work with ABC. At ABC, Musburger's was primarily responsible for college football and basketball, but in 2006, after an ABC-ESPN merger, Musburger started covering all kinds of sporting events. From 2006-2013, Musburger called play-by-play for Saturday Night Football, and from 2014-2017 served as lead play-by-play for SEC Network. In 2017, Musburger stepped down from play-by-play broadcasting and now broadcasts his show, My Guys in the Desert for the Vegas Stats & Information Network.
Craig Kilborn – Then
Craig Kilborn began his sportscasting career as the play-by-play radio commentator for the Savannah Spirits and an anchor for KCBA, a Fox affiliate in California. After a few minor broadcasting positions, Kilborn became a SportsCenter anchor from 1993-1996. In 1996, Comedy Central chose Kilborn to be the first-ever host of The Daily Show, where he found his knack for comedy. He stayed for three years before landing another hosting job on The Late Late Show, where he's been recognized for adjusting the show to appeal to a younger audience.
Craig Kilborn – Now
Kilborn stayed on The Late Late Show for five years, leaving in August 2004. From 2003-2015, Kilborn has appeared in various popular films including Old School, The Benchwarmers, and The Bronze. In 2004, he returned to co-host a 25th Anniversary broadcast of SportsCenter and in 2010, had a brief go at his own show, The Kilborn File. Unfortunately, after a six-week trial run, the show was not renewed. Most recently, Kilborn has appeared on BoJack Horseman, Workaholics, and a TV commercial for Kraft Macaroni & Cheese.
Chris Berman – Then
Chris Berman, AKA "Boomer", began his sportscasting career with WVIT-TV in Hartford, CT as a weekend sports anchor. Joining the ESPN crew only a month after its launch in 1979, Berman is a member of the original ESPN team. Boomer quickly became the face (and voice) of the network's Sunday NFL Countdown, hosting the program from 1985-2016 and easily earning our admiration with his highly creative and animated catchphrases. Its hard to imagine seeing a kickoff return for a touchdown without his, "He…could…go….all….the…way!"
Chris Berman – Now
Today, Chris Berman is one of ESPN's longest tenured employees. After having hosted Sunday NFL countdown for 31 years and Monday Night Football for 10 years, the 62-year-old Berman is getting used to a few more hours on the golf course and a few less hours in the broadcasting studio. Nonetheless, he still continues to conduct the occasional interview and maintains an active role within ESPN and the NFL. No matter what, it's safe to say that Boomer will always be a beloved household name.
Dick Vitale – Then
Dick Vitale, AKA "Dicky V", began his basketball coaching career in 1958, coaching kids in Garfield, New Jersey. He quickly moved through the ranks, coaching high school for a few years and was eventually given the opportunity to work at Rutgers University as an assistant coach in 1971, where he stayed for 2 seasons. He then became head coach at the University of Detroit and in worked his way up to become athletic director in 1977. Vitale went on to coach the Detroit Pistons for a somewhat unsuccessful 1978-1979 season.
Dick Vitale – Now
Dicky V. reluctantly abandoned his love for coaching and began his broadcasting career with ESPN on December 5, 1979. Although he wasn't exactly interested in a career shift, Vitale went on to become one of the most recognizable names in basketball. By the 2004-2005 season, Vitale was calling about 40 games per year and to this day has called well over a thousand. In 2008, Vitale was inducted into the Basketball Hall of Fame and in 2011 the University of Detroit named a basketball court in his honor.
Dan Patrick – Then
Formerly known as Dan Pugh, Dan Patrick began his career as an on-air personality for the WVUD and WTUE radio stations in Dayton, Ohio from 1979-1983. He then became a sports reporter for CNN, covering the World Series, NBA finals, and Winter Olympics from 1983. In 1989, he returned to radio, hosting a segment for Wisconsin morning show Bob and Brian. Patrick has always remained busy, hosting sports updates for Ohio radio station, WLVQ in the early 90's, and landing a job anchoring ESPN's SportsCenter from 1989-2006.
Dan Patrick – Now
Dan Patrick began hosting what he is most famous for, The Dan Patrick Show, in 1999. While the show started with ESPN radio, it has bounced around quite a bit since then. Today, you can catch The Dan Patrick Show on podcasts, the NBC sports website, and satellite radio. Patrick also had a brief stint hosting NBA Nation on ABC from 2006-2007. He has co-hosted The Olympics twice as well as Football Night in America on NBC. Patrick also has also appeared in movies, popular TV shows, even music videos.
Chris Fowler – Then
Before ESPN, Chris Fowler worked for two years at KCNC-TV, Denver's NBC affiliate as a production assistant, producer/writer, and sports reporter. Fowler was called up to ESPN in July 1986, hosting and reporting for Scholastic Sports America for two years and eventually sideline reporting college football games. In 1990, he joined the College Gameday crew, where he would stay until 2014. In 1997, Peyton Manning lost the Heisman trophy to Charles Woodson and Fowler took criticism for referring to Tennessee fans' reaction as a "trailer park frenzy."
Chris Fowler – Now
After the 1997 Heisman trophy controversy, Fowler issued an apology to fans and continued to host the annual Heisman Trophy presentations. However, the crew of Gameday chose to avoid the Tennessee campus for several years after, for obvious reasons. Although his position on Gameday was filled by Rece Davies in February 2015, Fowler continued to call play-by-play for ABC's Saturday Night Football as well as for college football playoff games. He has also covered college basketball, Summer and Winter X Games, horse racing, tennis, and the FIFA World Cup.
Bob Costas – Then
At the age of 28, Bob Costas was told by Don Ohlmeyer that he looked 14. Shaking off the criticism, Costas would go on to a very successful career in sports broadcasting. After graduating from Syracuse University, where he announced for the Syracuse Blazers minor league hockey team, Costas began a career with KMOX radio and within 2 years, landed a job announcing NFL and NBA games for CBS from the years 1976-1979. In the 1979-1980 NBA season, Bob Costas was WGN-TV's voice of the Chicago Bulls.
Bob Costas – Now
Since his beginnings at Syracuse University, Bob Costas has gone on to a rather illustrious and diverse career in sports broadcasting. He boasts an impressive resume, announcing professional events in boxing, golf, baseball, nascar, basketball, football, hockey, and even thoroughbred racing. For 24 years, he was NBC's Prime-Time Winter Olympics Host. Stepping down in 2017, Costas stated that it's "better to leave before they drop hints." In recent years he has also become well-known for speaking out against the dangers of football.
Bob Ley – Then
Bob Ley began as a sportscaster and program director at WSOU at Seton Hall University, and interned for WOR-AM in New York City. After graduation, Ley moved on to announce for the New York Cosmos soccer team. He joined ESPN in 1979, just three days after its launch. Ley has co-hosted SportsCenter for most of his career, but is well-known for hosting Outside the Lines, which first aired in 1990, and is famous, to this day, for tackling complex issues surrounding the sports world.
Bob Ley – Now
Today, Bob Ley is the longest-tenured ESPN employee. As a sports journalist, he has delivered countless memorable stories including the Boston Marathon bombings, ESPN's first coverage of 9/11, Magic Johnson's AIDS announcement, Pete Rose's lifetime suspension, the 1989 San Fransisco earthquake, and the death of Muhammed Ali. He has won 11 Emmy awards and three CableACE Awards. He remains the main studio anchor for ESPN's coverage of major professional soccer tournaments, and in 2013 was presented with the Men in Blazers Golden Jacket for lifetime services to American soccer.
Most Beautiful Women in the World – #1 Is Jaw-Droppingly Gorgeous
Most celebrities end up looking good – after all, money buys beauty – but some are undeniably stunning. Among Hollywood's elite are women with unusual looks, diverse features, and bags of talent. Let's take a look at some of the most beautiful women in the world.
Candice Swanepoel
With her large features and modelesque figure, South African model Candice Swanepoel has been in magazines in most countries in the world.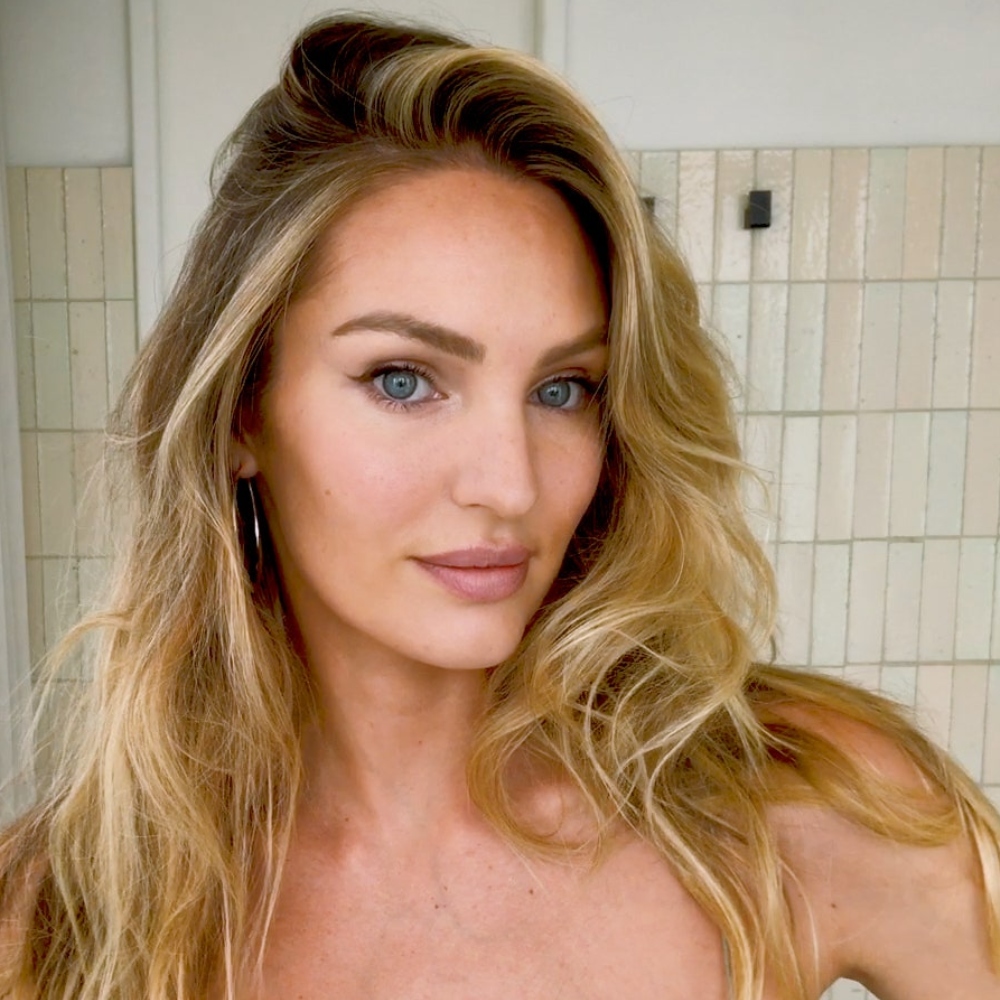 Swanepoel is best known for her work with Victoria's Secret, and was the 8th highest-earning model in the world at one point.
Penelope Cruz
Penelope Cruz was born in Madrid, Spain to a hairdresser mother and a mechanic father. In Spain, people refer to the beautiful actress as the "Spanish Sorceress." This should come as no surprise considering Cruz's incredible long-lasting beauty.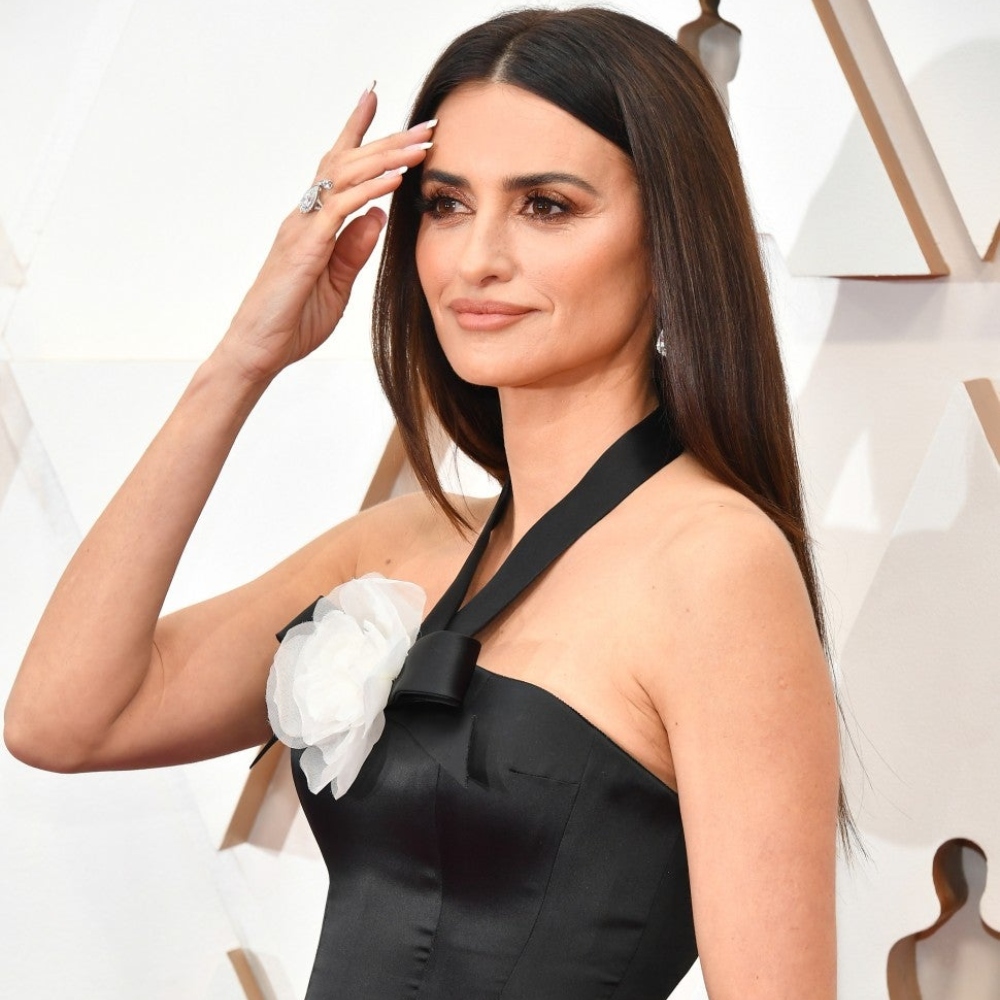 Signed up to an agent at only 15 years old, Cruz starred in her first movie when she was just a teenager. Years later, Cruz is an Academy Award winner, and the first Spanish actress with a star on the Hollywood walk of fame.
Gigi Hadid
Another face from The Real Housewives of Beverly Hills is top model Gigi Hadid, daughter of Dutch former real housewife Yolanda Hadid, and property developer Mohamed Hadid. Gigi – real name Jelena Noura Hadid – was the captain of the varsity volleyball team in high school, and a competitive horseback rider.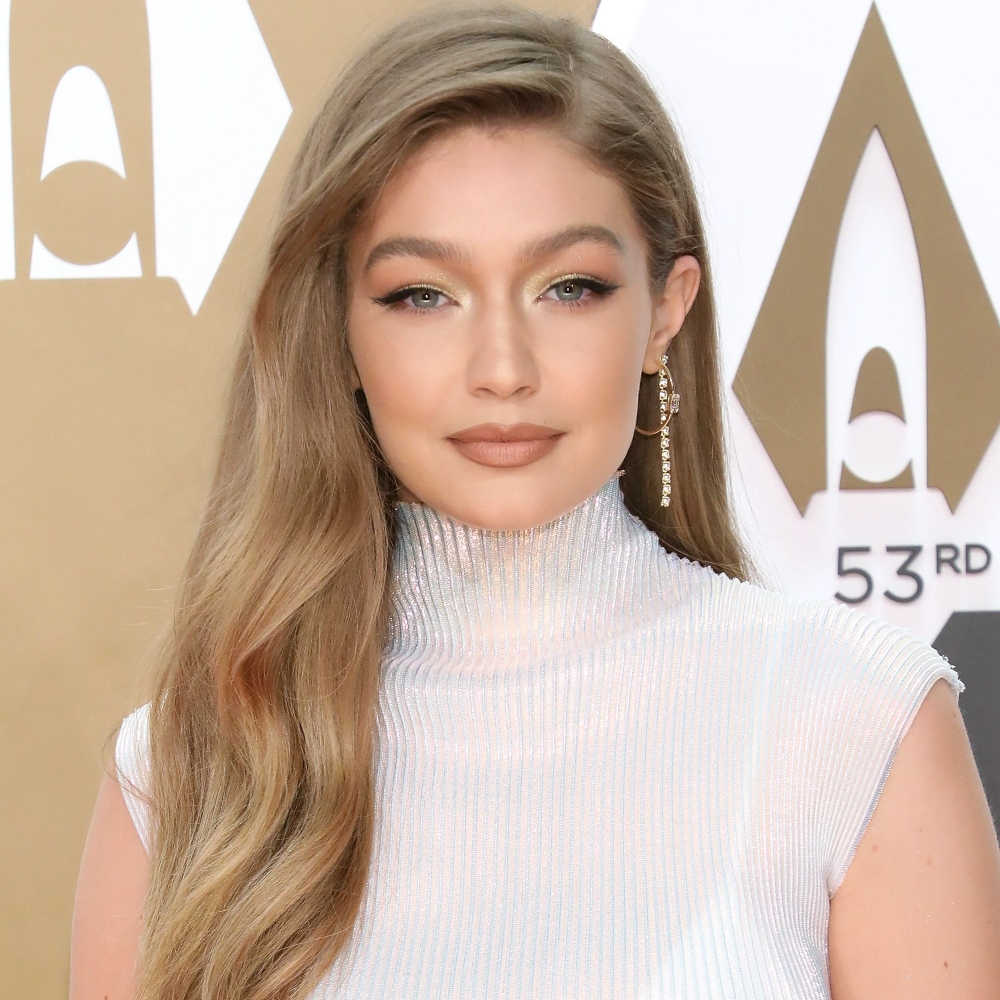 As we know, Gigi Hadid went on to dominate the modeling industry. Over four years alone she was on the cover of international editions of Vogue 35 times. She has recently welcomed a daughter with Zayn Malik.
Olivia Munn
Actress and TV host Olivia Munn is an absolutely gorgeous woman. Munn was born in Oklahoma City to a German, Irish, English father, and a Vietnamese mother of Chinese descent. Munn's mother moved to the US as a refugee following the Vietnam War, and later remarried a member of the US Air Force. Because of this, Munn spent her formative years in Tokyo, Japan.
Impressively, Olivia Munn is a black belt in taekwondo and has been involved in the MeToo movement.
Marisa Miller
In model Marisa Miller we have another alumni of the Sports Illustrated Swimsuit Issue. The model also worked with Victoria's Secret and is the first-ever spokesperson for Harley-Davidson. We know that job doesn't just go to anyone.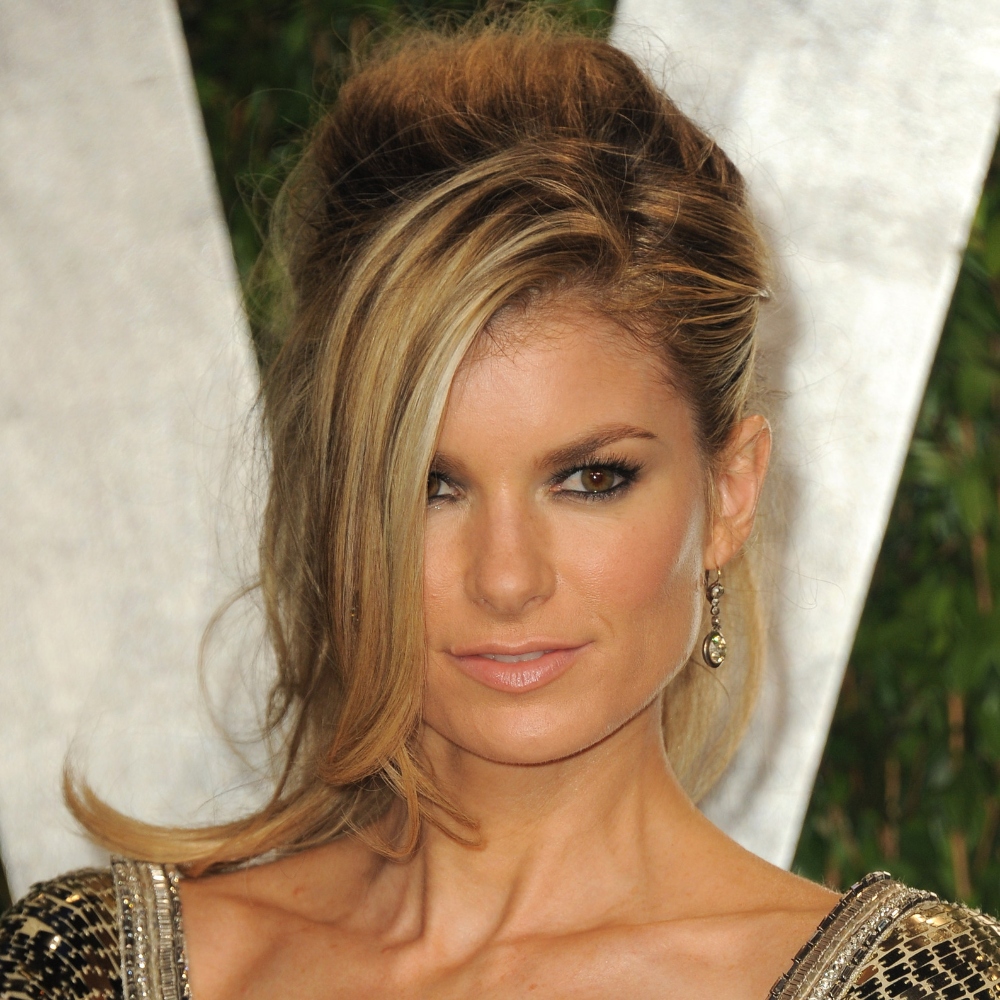 Marisa Miller is known for her incredible beauty and regularly features on lists of the world's most gorgeous women. The model was discovered at 16 years old in a San Francisco café, but considered herself too curvy and short to work as a model.
Sofia Vergara
She's almost 50 years old, but Modern Family actress Sofia Vergara is still one of the most beautiful women in the world. Born in Barranquilla, Colombia, and discovered on the beach as a teenager, Vergara has had a successful television career in South and North America.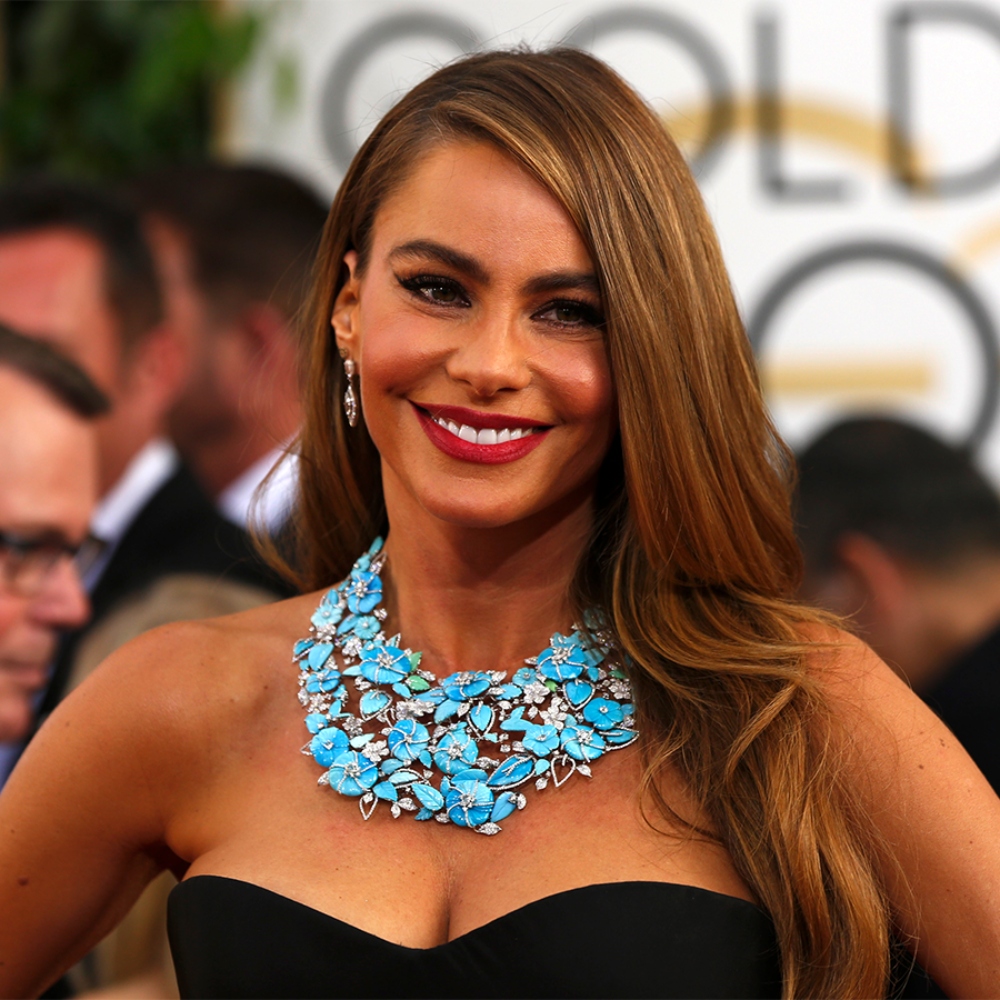 Impressively, the beautiful Vergara was the highest-paid actress on American television for seven years running. Known to her family members as "Toti," Vergara was raised as a Roman Catholic and initially studied to be a dentist.
Doutzen Kroes
Dutch model Doutzen Kroes is another member of the Victoria's Secret tribe. The former Secret Angel is one of the highest-paid models in the world, is considered a "New Super" and has been dubbed the Helen of Troy of advertising. Indeed, Kroes has been the brand ambassador for beauty brand L'Oréal since 2008.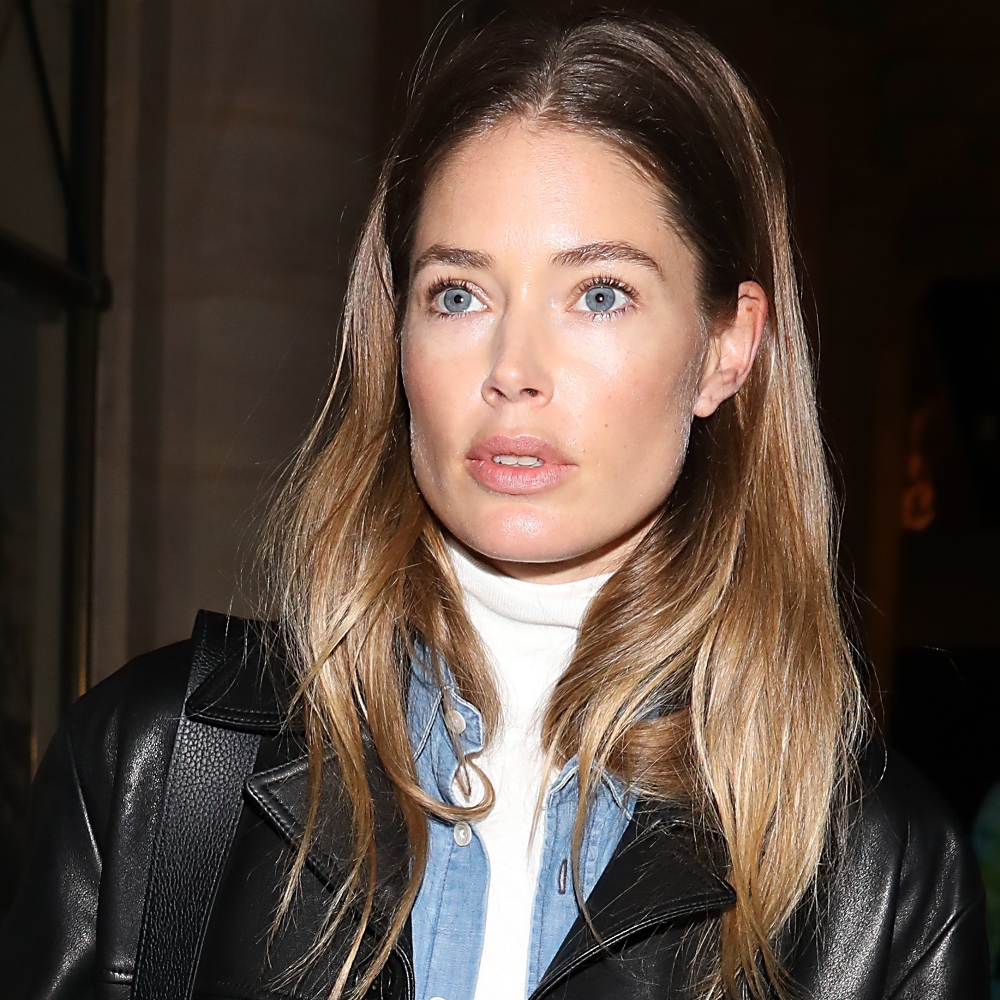 Kroes' native language is Frisian, a West Germanic language spoken in the north of Holland. She stars in the official campaign for the language.
Yvonne Strahovski
Australian actress Yvonne Strahovski plays the ice-cold commander's wife, Serena Joy, on the dystopian drama series The Handmaid's Tale. With her upright posture and neat blonde hair, the character is cruel, but undeniably beautiful. Shrahovski has also starred in Chuck, Dexter, in movie The Guilt Trip, and voiced Miranda Lawson in the Mass Effect video game series.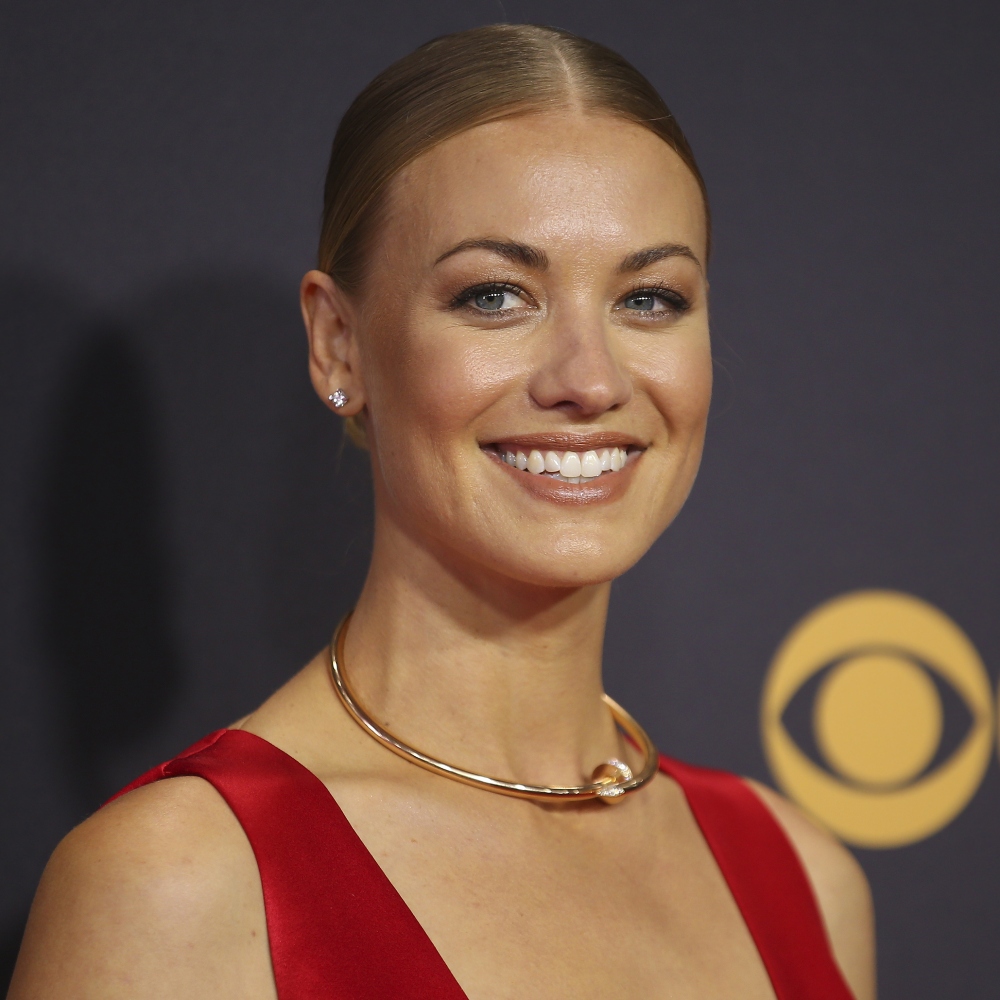 Yvonne Strahovski is the daughter of Polish immigrants who migrated from Warsaw. She was born in New South Wales, Australia and started acting lessons at 12.
Selena Gomez
She started off in the kids series Barney & Friends, but Texas-born Selena Gomez grew into a beautiful woman. The "Ice Cream" singer is a proud third-generation American-Mexican, and was named after famed Latina singer Selena Quintanilla.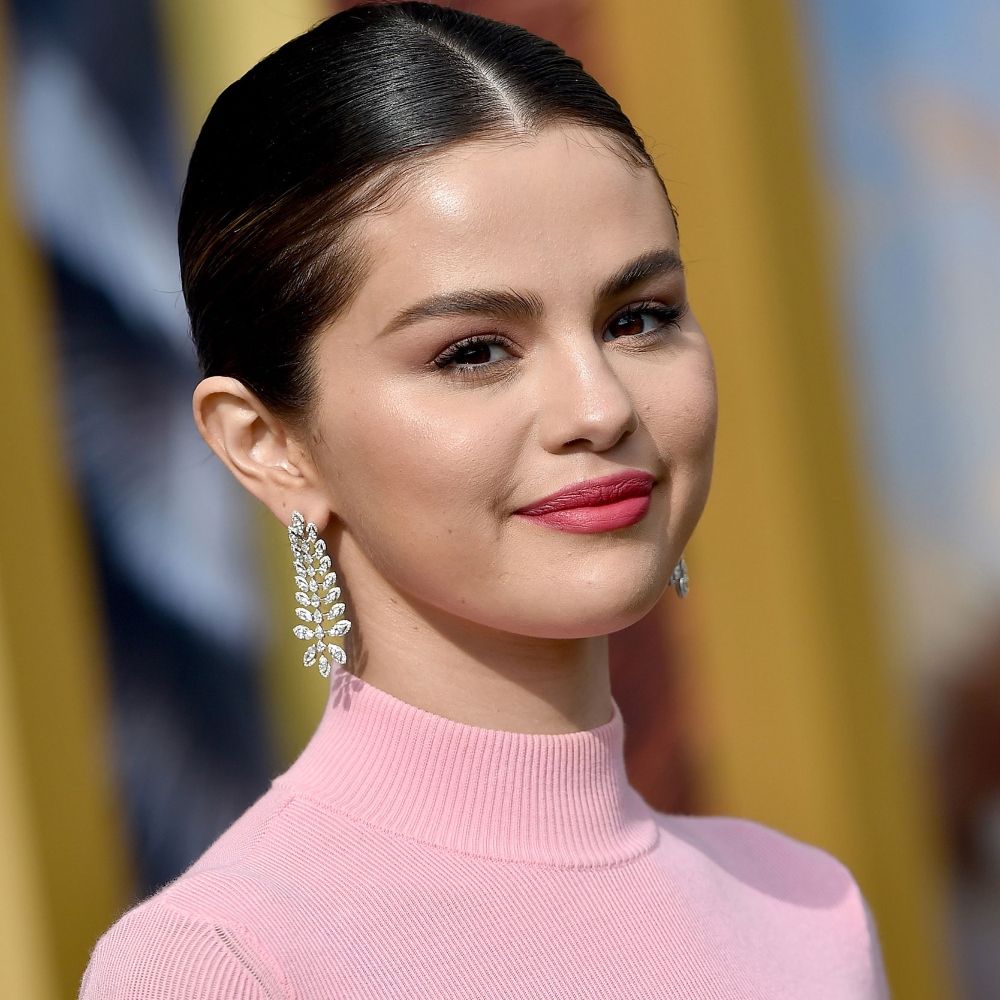 The popstar and actress has a makeup line, clothing line, handbag line, fragrance line and a production company. Clearly lots of people agree that Selena Gomez is beautiful, as her she was once the most followed individual on Instagram!
Salma Hayek
Much like Penelope Cruz, Salma Hayek hasn't lost any of her beauty over time. Now in her 50s, the Mexican American actress still remains incredibly beautiful. Salma Hayek had her movie breakthrough playing Mexican artist Frida Kahlo in biopic Frida, and went on to star in various TV shows and movies.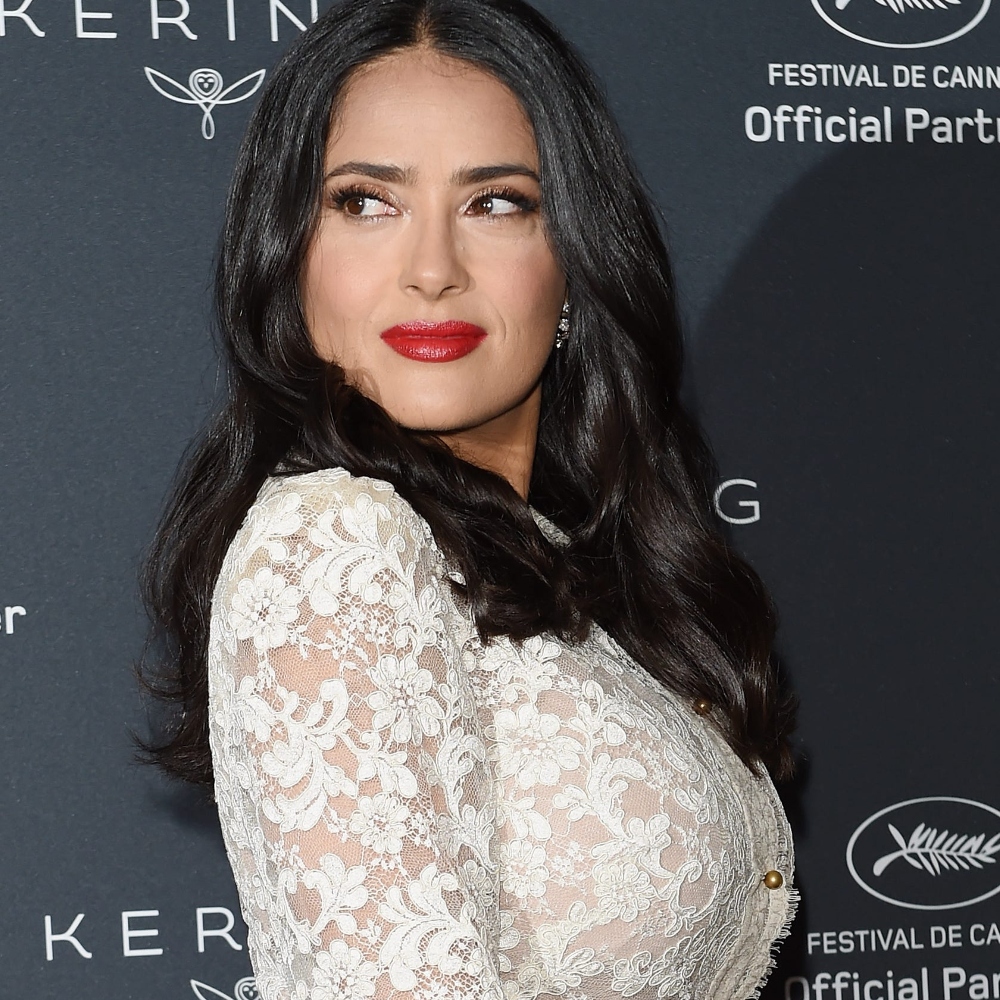 The Ugly Betty actress was born in Mexico to a Lebanese Mexican father and a Spanish Mexican mother. Hayek is married to French billionaire François-Henri Pinault, and together they have daughter, Valentina.
Shantel VanSanten
The gorgeous Shantel VanSanten is an American model and actress. The model – of Dutch and Norwegian descent, started modeling at 15 and appeared on the pages of Teen Vogue and Seventeen. On the small screen, VanSanten played Quinn in One Tree Hill, and Detective Patty Spivot in The Flash.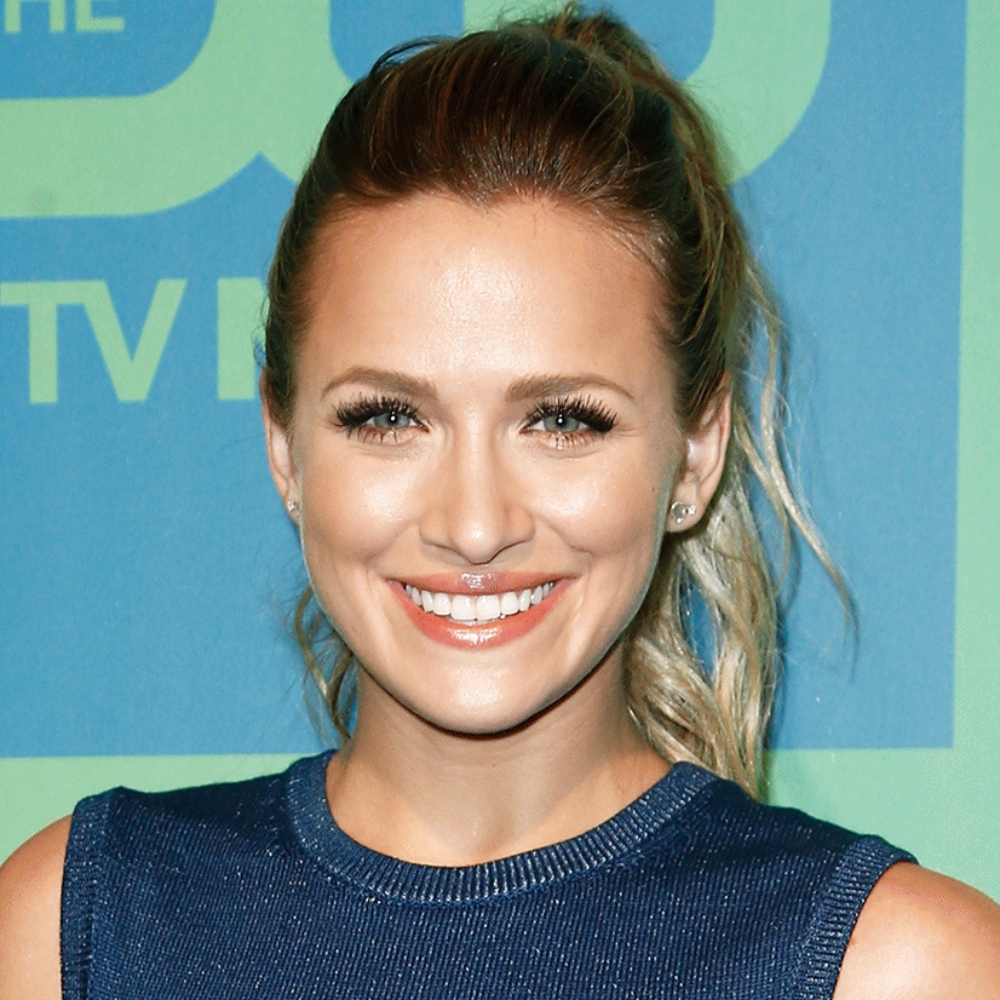 Shantel VanSanten has classic model looks with her long limbs and striking face. In fact, she was a finalist on the reality show Sports Illustrated: Swimsuit Model Search.
Ashley Benson
Best known as Hanan Marin on teen mystery drama Pretty Little Liars, Ashley Benson is a California born actress, model and singer. The beautiful blonde dated model Cara Delevingne between 2018-2020, and the two made a very striking pair.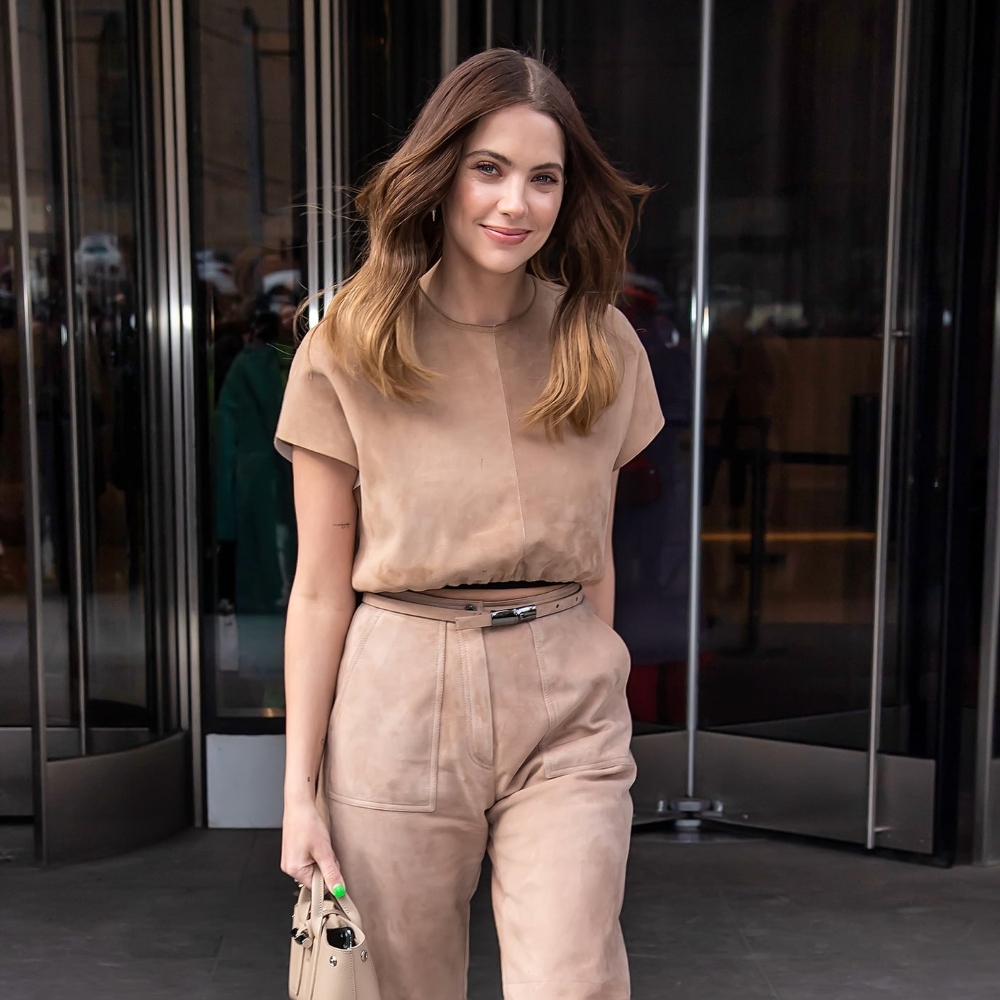 Ashley Benson was a competitive dancer at three years old, and sang in choirs and musicals. She left a contract with soap Days of Our Lives to star in cheerleading movie Bring it On: In It to Win It.
Jordana Brewster
Jordana Brewster started out in soap opera All My Children, but had her breakthrough in action franchise The Fast and the Furious. The stunning actress was born in Panama City, Panama to a Brazilian former swimsuit model, and an American investment banker. Interestingly, Brewster can trace her ancestry back to the Mayflower.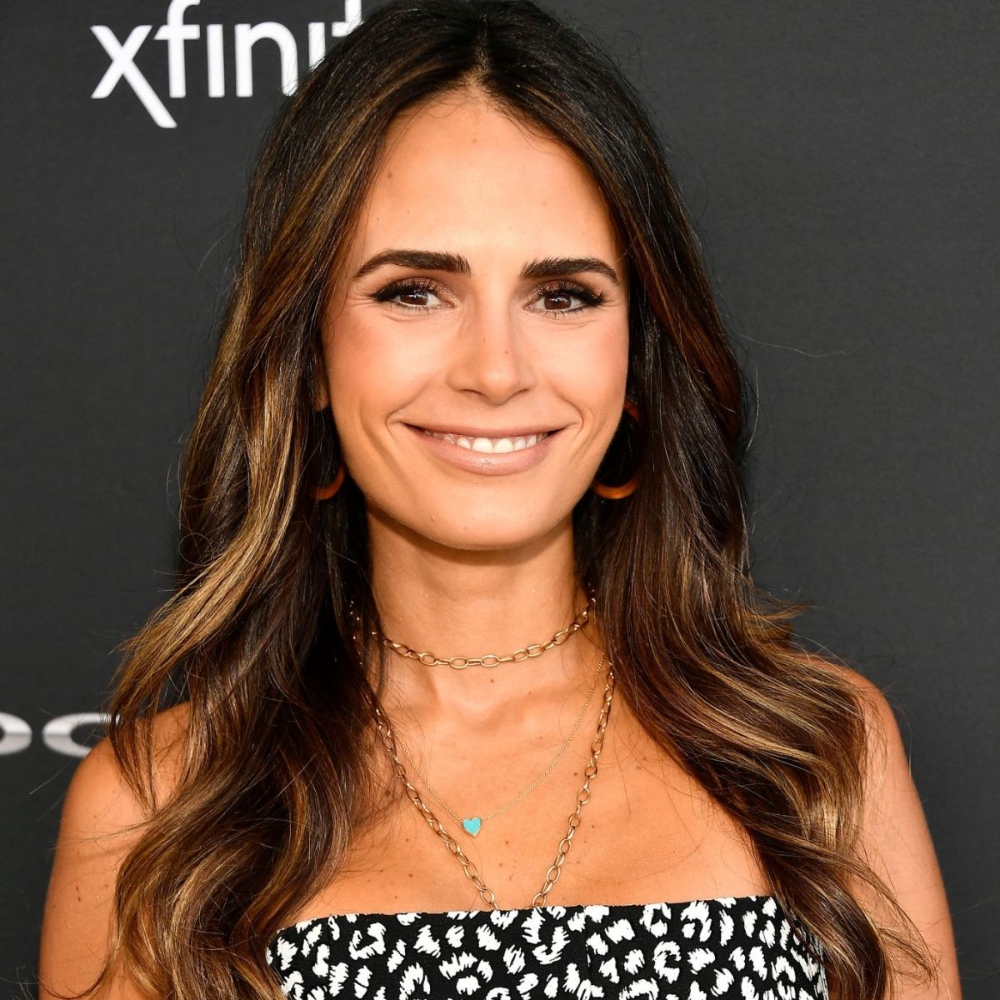 As well as being beautiful, the American Horror Story actress is also smart. Jordana Brewster graduated with a degree in English from Yale University.
Victoria Justice
The beautiful Victoria Justice started out as Lola on Zoey 101 and then as Tori on Victorious. Born in Florida, the actress is of English, German and Irish descent via her father, and Puerto Rican via her mother.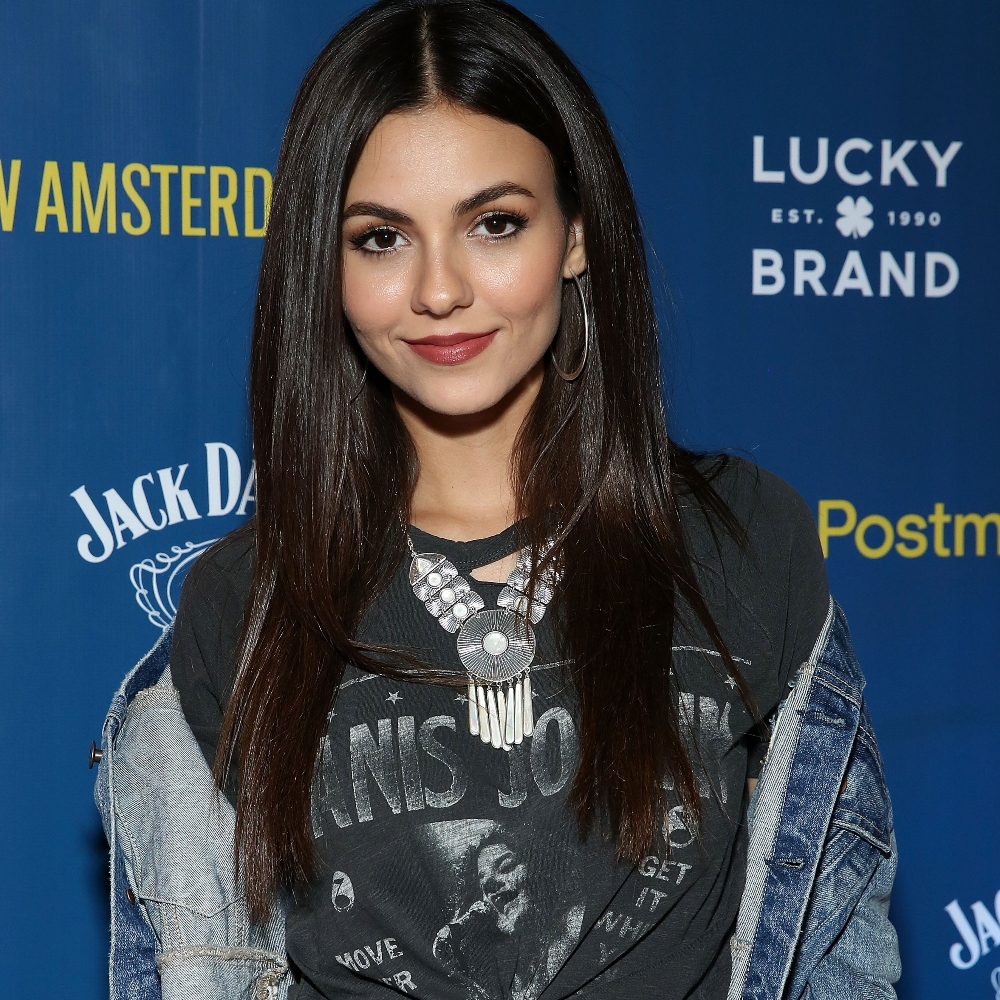 Justice has continued acting as an adult, starring as Janet in The Rocky Horror Picture Show: Let's Do the Time Warp Again, and as Stacy in The Penguins of Madagascar. Victoria Justice also has a YouTube channel where she releases music, including the song "Girl Up."
Natalie Dormer
English actress Natalie Dormer is a beauty for fans of fantasy and period drama. The actress played Anne Boleyn on The Tudors, and dazzled audiences as the scheming but charming Margaery Tyrell on Game of Thrones. Dormer has also starred in The Hunger Games movies, and in Captain America: The First Avenger.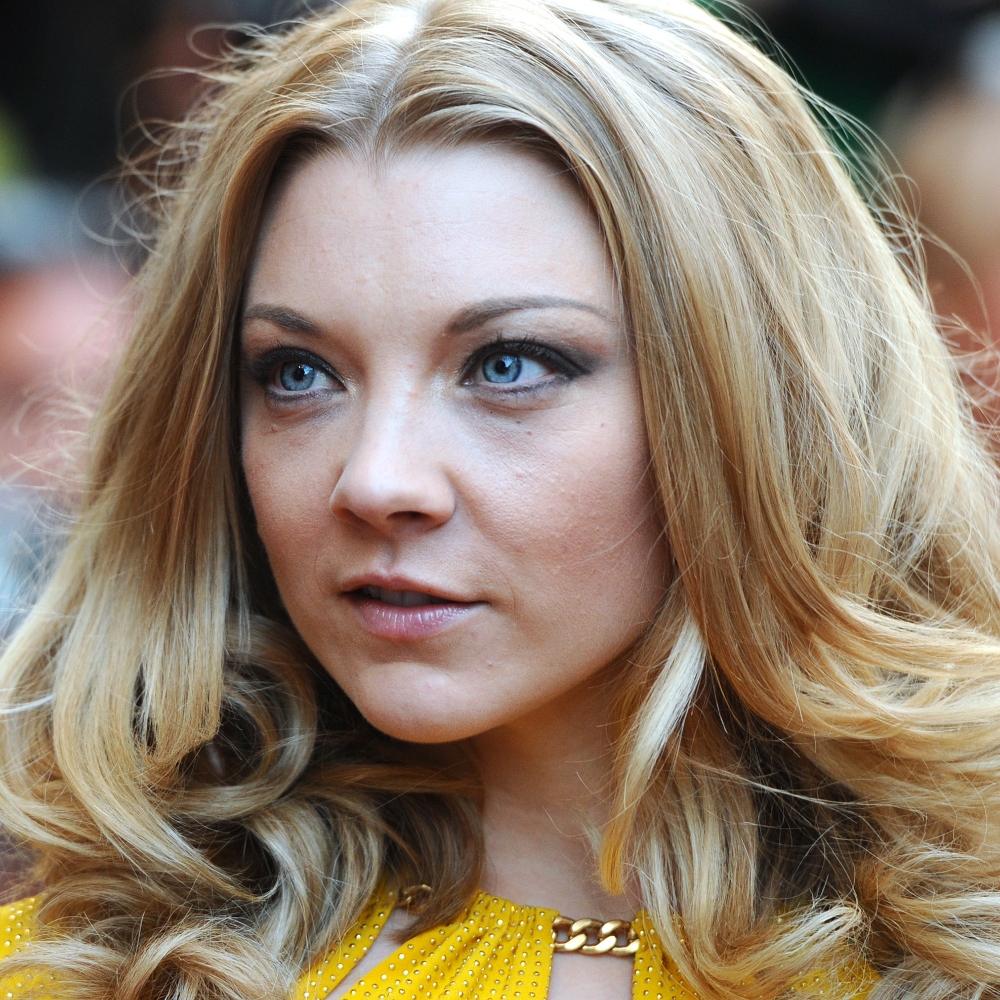 Dormer was born in Berkshire, England and is of Norwegian and Welsh descent. We definitely think that the actress has a mischievous kind of beauty.
Denise Richards
Fellow Real Housewife of Beverley Hills Kyle Richards may have called actress and model Denise Richards a "ragamuffin," but everyone knows she's actually a celebrated beauty. The actress's first big role was in 1997 action movie Starship Troopers, and she ended up a tabloid fixture thanks to her troubled relationship with actor Charlie Sheen.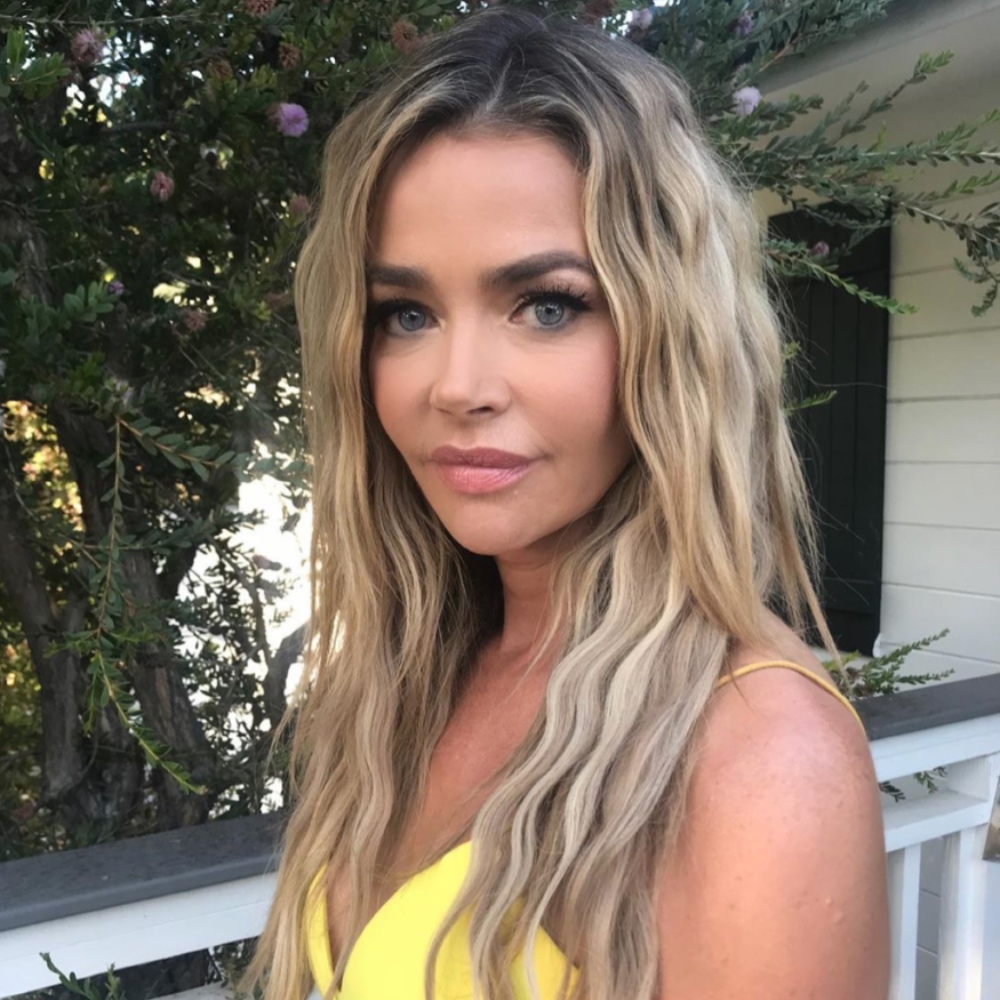 Denise Richards grew up in Illinois, and is of German and French descent. As you might expect, she was voted the best looking in her high school yearbook.
Dua Lipa
The striking Dua Lipa is an English singer-songwriter with Albanian ancestry. Lipa's parents moved to London from Kosovo (then Yugoslavia), and she also has Bosnian family members. The singer is dating Gigi Hadid's younger brother, Anwar.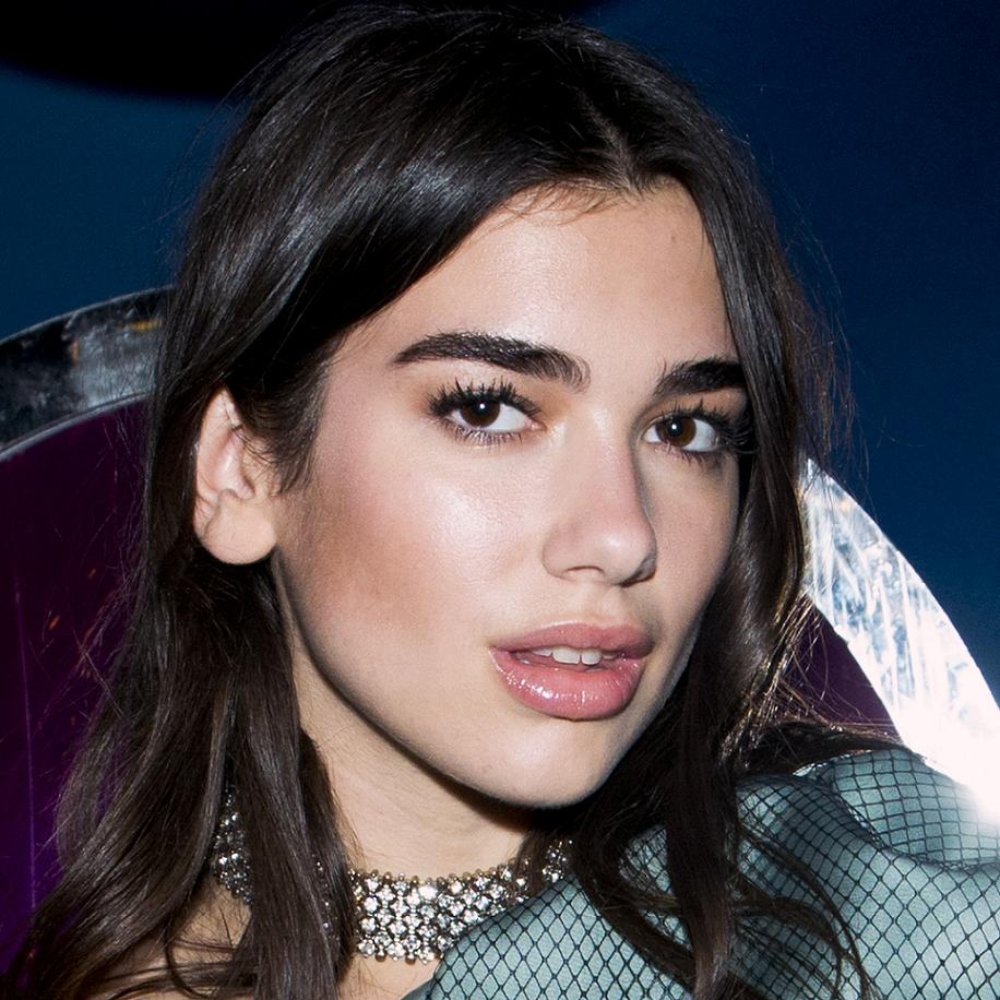 Dua Lipa started out by posting YouTube covers of her favorite artists, and went on to have the longest-running number-one single for a female artist with "One Kiss," her track with Calvin Harris.
Maria Sharapova
Retired tennis player Maria Sharapova is often called one of the sport's best ever competitors. With a long career, the Russian born athlete became world No 1. At 18 years old, and took home five Grand Slam titles. Of course, as well as being an incredible sportsperson, Sharapova has long been admired for her beauty.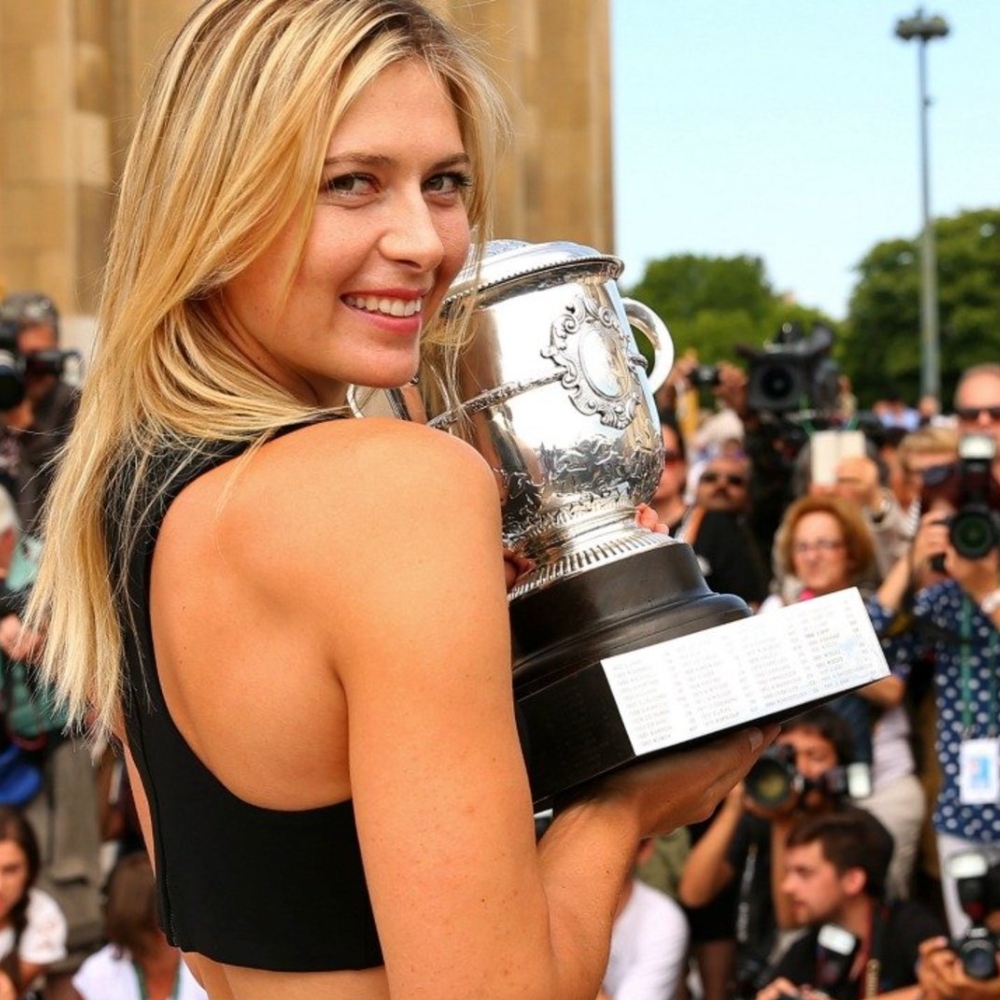 The gorgeous blonde has modeled for Sports Illustrated and appeared in a host of advertising campaigns. Apparently, she was the highest-paid female athlete for 11 consecutive years.
Nathalie Emmanuel
You might know her as former slave Missandei from Game of Thrones, but British actress Nathalie Emmanuel started her acting career on UK soap opera Hollyoaks. Emmanuel refers to her iconic natural afro hair as her "crowning glory," which is refreshing in a media landscape that doesn't always celebrate diverse beauty.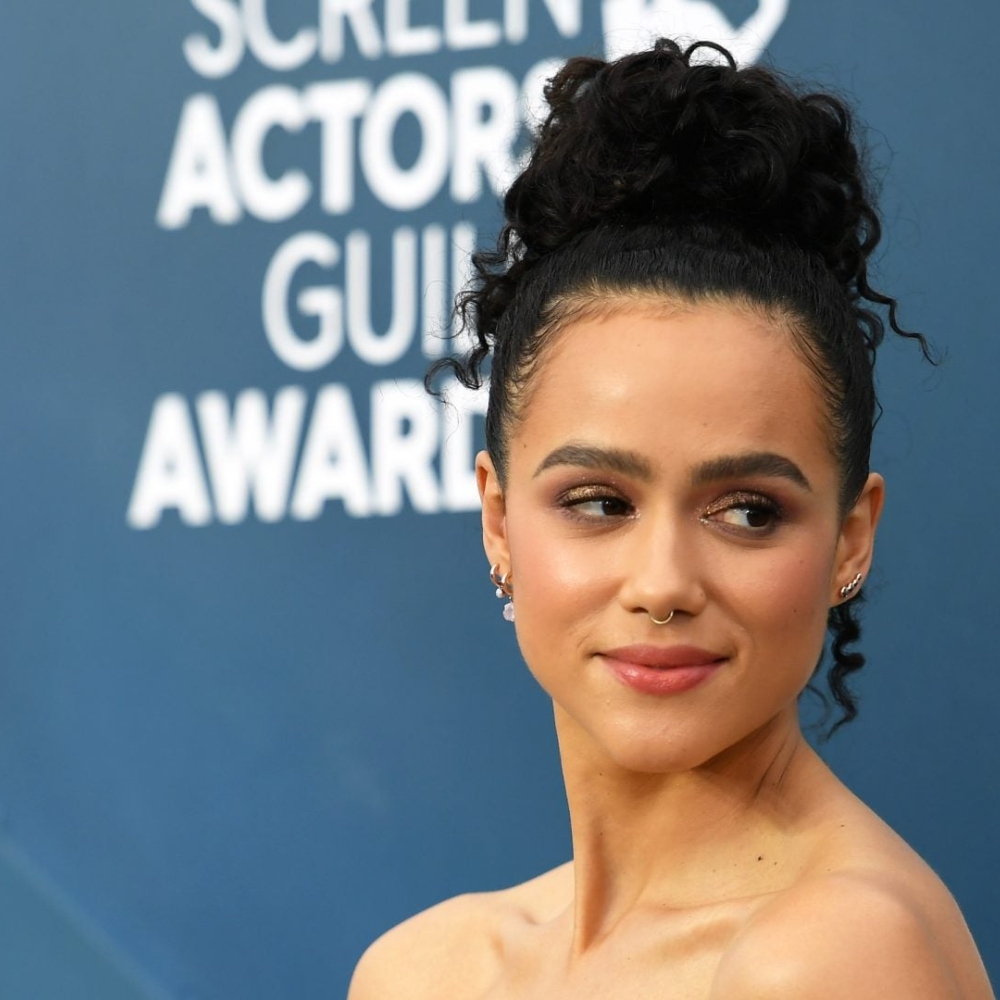 Emmanuel is mixed race, with a Dominican-English mother, and a Saint Lucian-English father. At only 10 years old, the actress played young Nala in The Lion King on London's West End.
Jameela Jamil
In fantasy sitcom The Good Place, Jameela Jamil plays the well-meaning but often insufferable Tahani Al-Jamil. In real life, the stunning actress also irks people with her online commentary, but ultimately Jamil draws attention to some very important issues. The actress's mother is Pakistani and her father is Indian.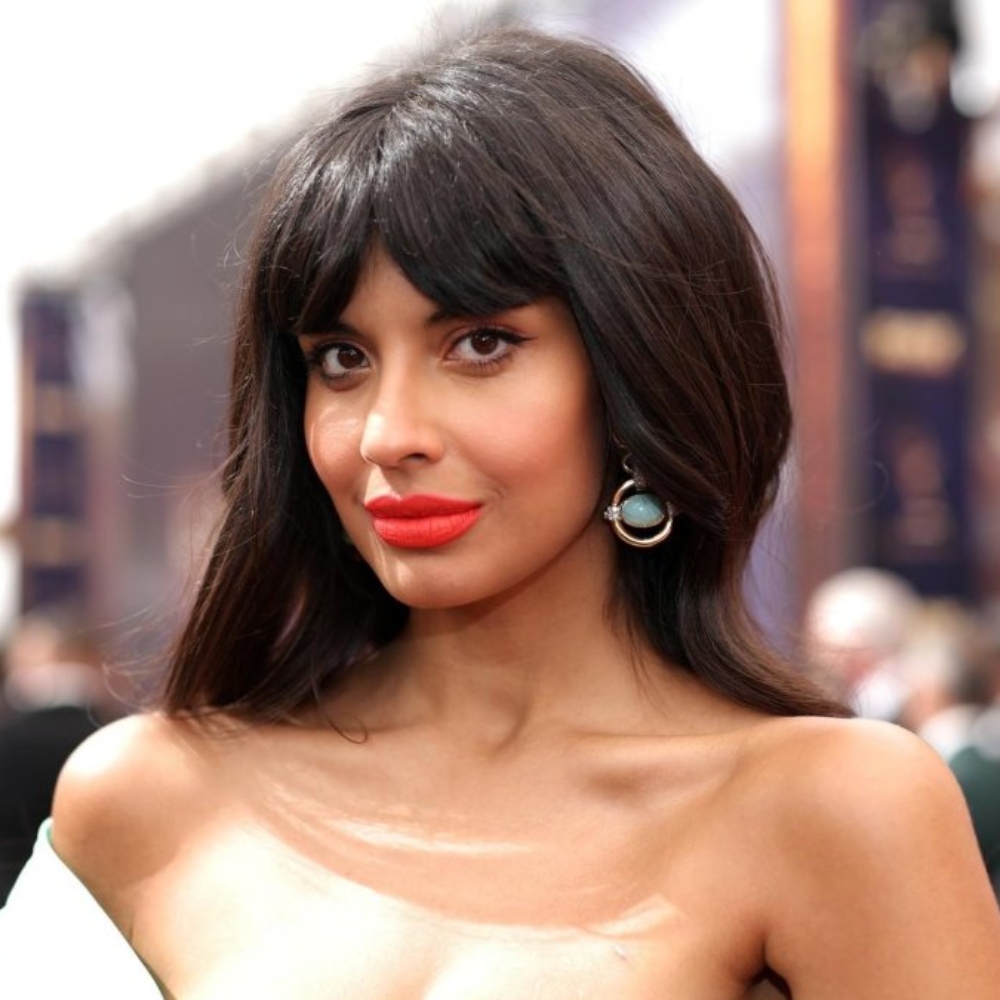 It's no surprise that Jamil has worked as a model, but she's also been open about her struggles with eating. Because of this, Jameela Jamil is stridently against airbrushing.
Anne Hathaway
It goes without saying that Anne Hathaway looks just like a queen – the Queen of Genovia perhaps. The actress was born in Brooklyn, New York City to parents of Irish, French, English and German ancestry. Named after William Shakespeare's wife, Hathaway at one point intended to become a nun. Thankfully, she decided instead to pursue acting, making her breakthrough in The Princess Diaries.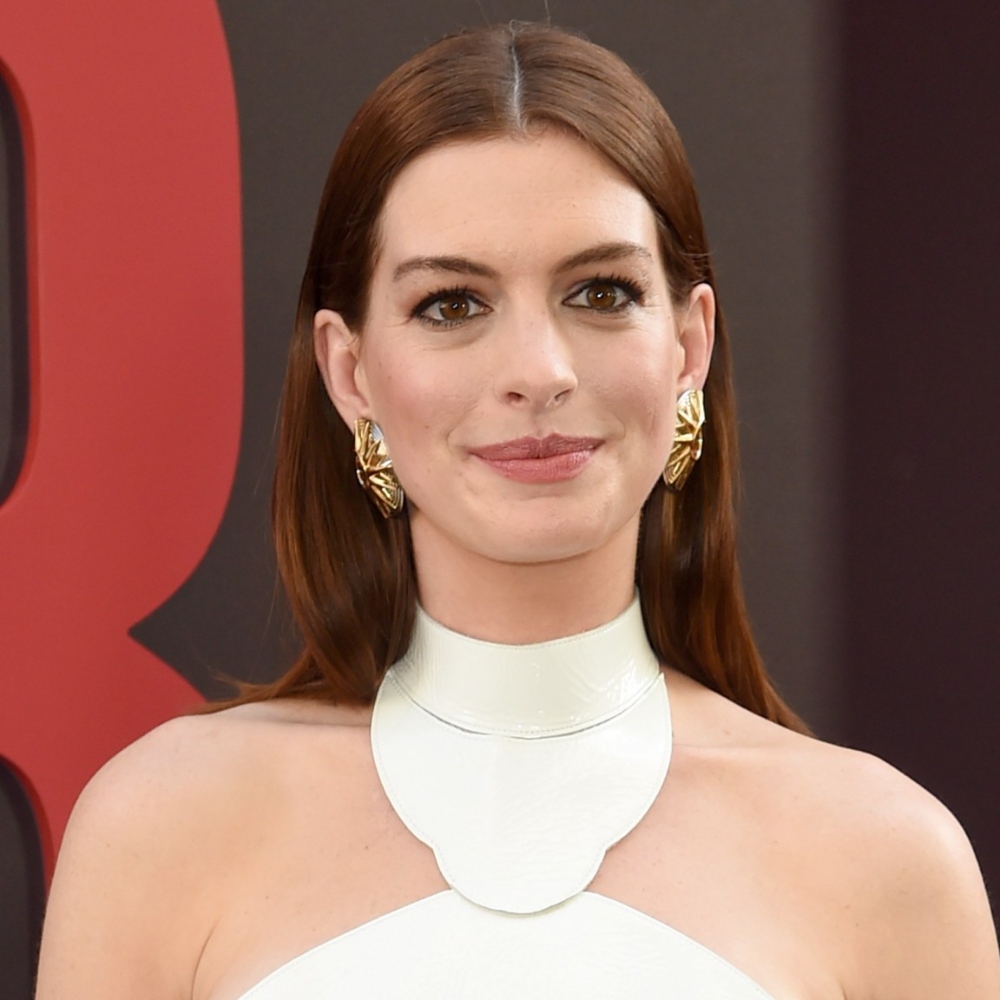 Anne Hathaway is an acclaimed actress with multiple awards. With her broad smile and strong features, the actress is far from Mia Thermopolis.
Jourdan Dunn
Fashion icon Jourdan Dunn was discovered while shopping in budget fashion store Primark in London. Only one year later, Dunn was walking down international fashion runways. Only one year after that, she was the first black model to walk a Prada runway in over a decade.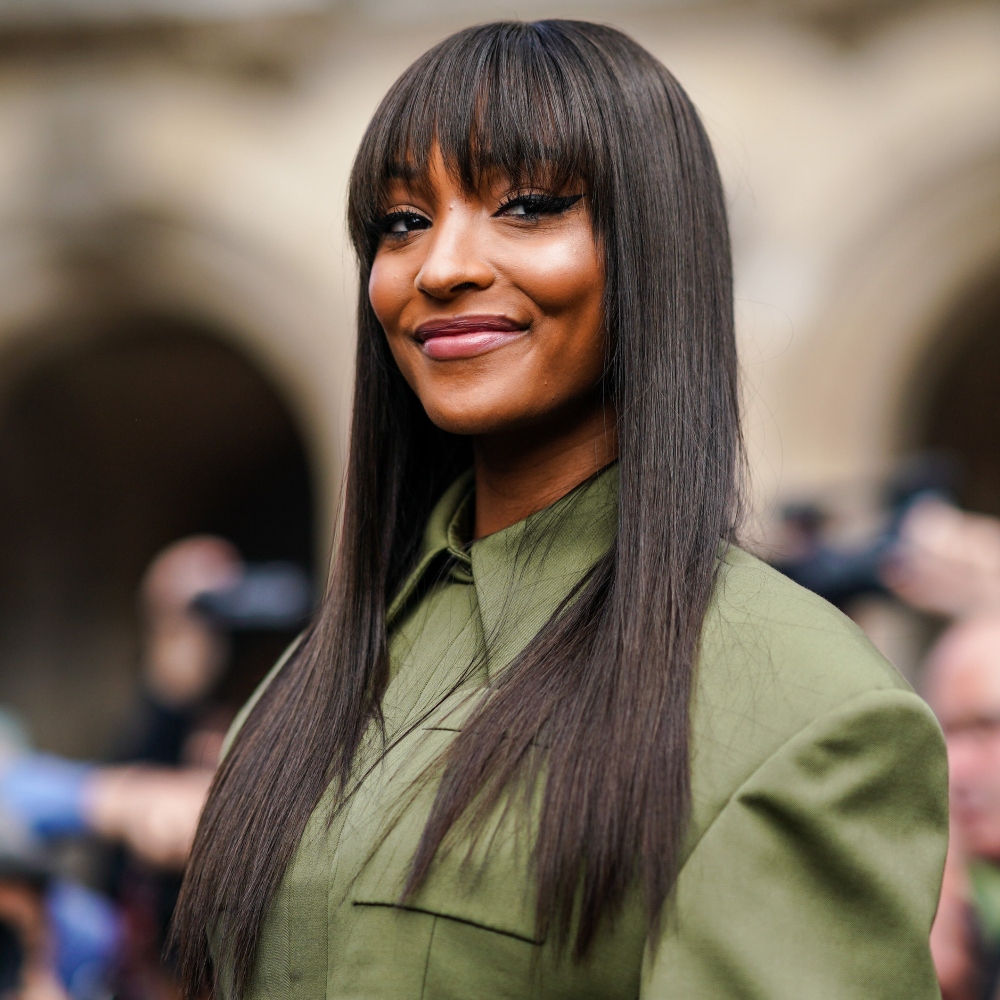 Jourdan Dunn has Jamaican, Grenadian and Syrian-Lebanese ancestry. As a young woman, she was insecure due to her 6ft height. As it turns out, there was nothing to worry about.
Rihanna
We can't help but be impressed by Rihanna, the Barbadian popstar that's also the head of thriving beauty and fashion businesses. Rihanna has been through many transformations during her time in the public eye, from the "Umbrella" singing popstrel to the dreadlock wearing hacker in the rebooted female version of Ocean's 8.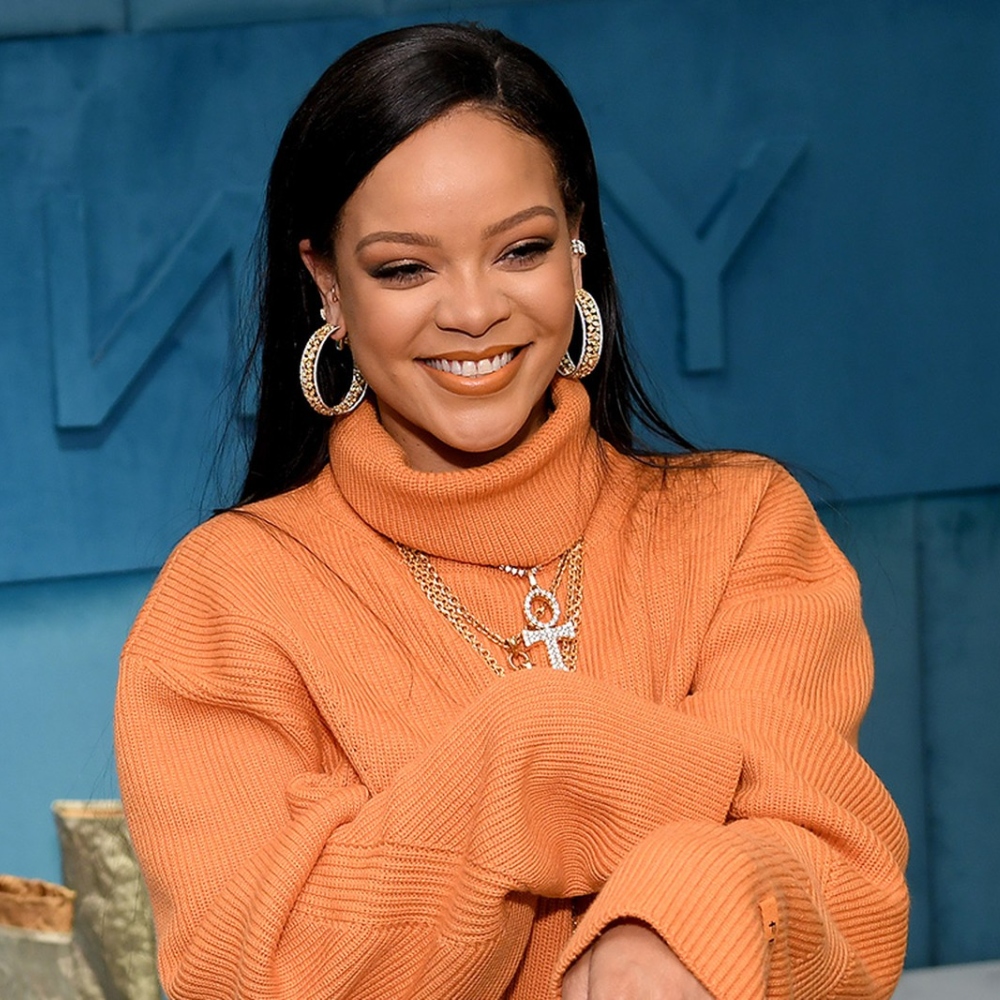 Fashion lovers eagerly await Ms. Fenty's outfit at the Met Gala each year, as she is known for her bold and cutting each fashion choices.
Emily Ratajkowski
The world met model and actress Emily Ratajkowski when she appeared in Robin Thicke's controversial video for "Blurred Lines" in 2013. The actress had a role in iCarly as a child, and signed with Ford Models at 14 years old. However, she found herself being typecast and posed for some artistic magazines instead.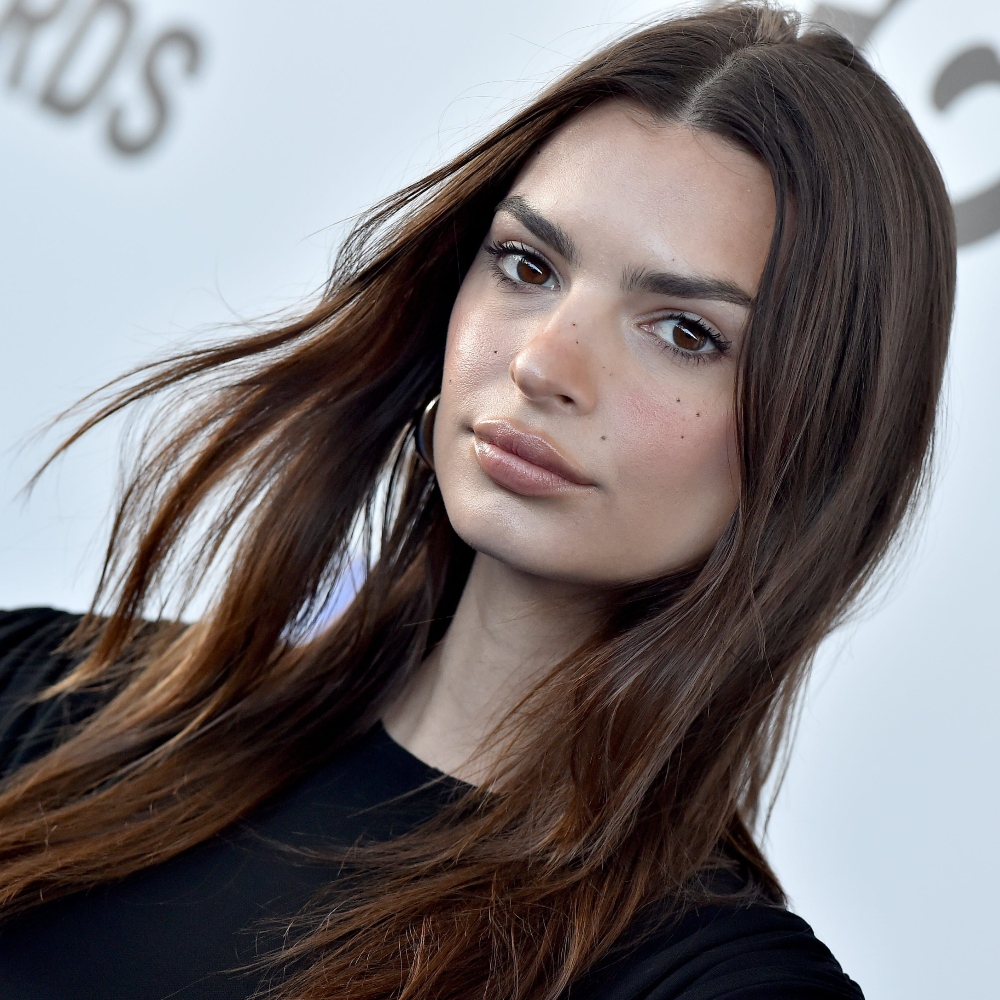 One magazine shoot in particular led to Ratajkowski's casting in "Blurred Lines", and in Maroon 5's video for "Love Somebody." The model and actress is of English, Irish, Polish, and German descent.
Jennifer Lopez
Jenny from the block has been around for a long time, and she's not going anywhere. J.Lo is absolutely beautiful, and her good looks have only developed with age. The actress, singer and dancer started out as a dancer on sketch series In Living Color, and went on to portray Selena Quintanilla in the 1997 biopic, Selena.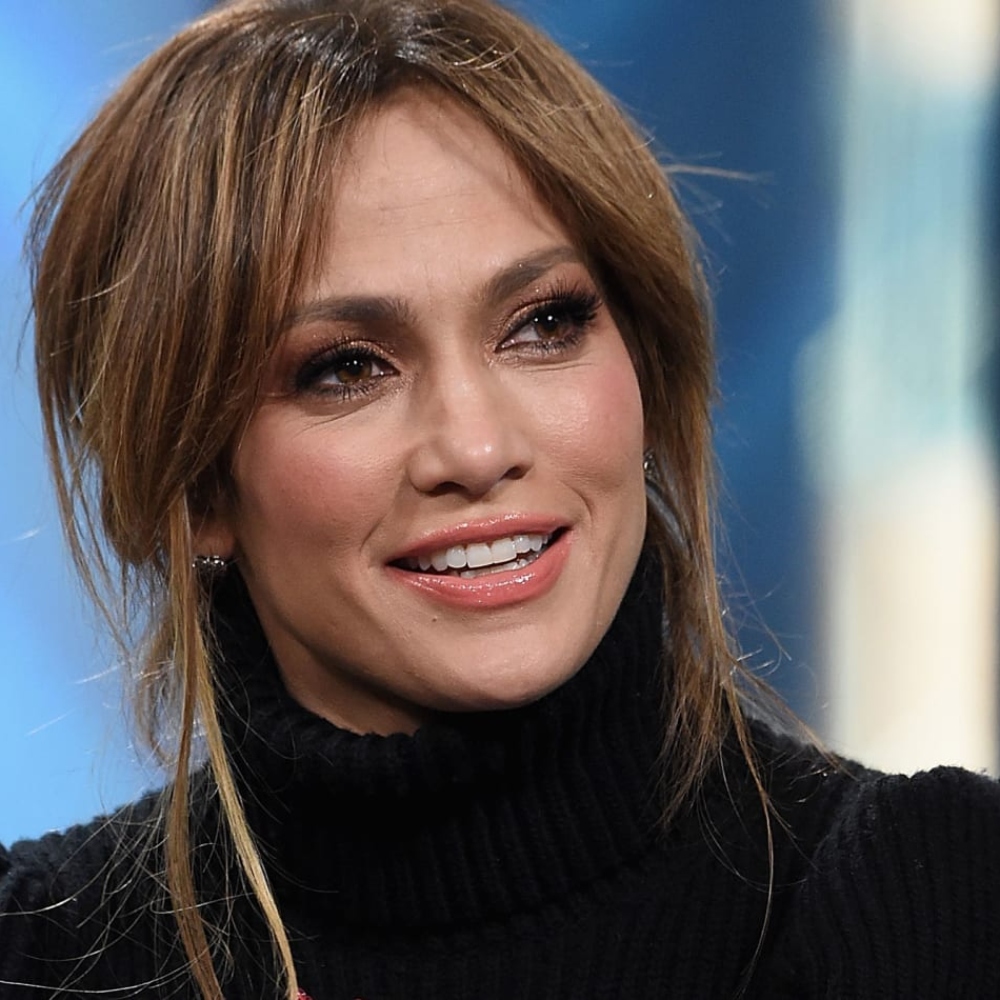 As her music tells us, Jennifer Lyn Lopez was born in The Bronx, New York City. Both of Lopez's parents are Puerto Rican, and she was raised in Catholic schools.
Taylor Swift
Not just a super talented singer-songwriter, musician Taylor Swift is also incredibly beautiful (just ask all the high profile men she's dated). With her cat-like eyes and high cheekbones, Ms. Swift has always had a feline feel, making her casting in Cats make total sense.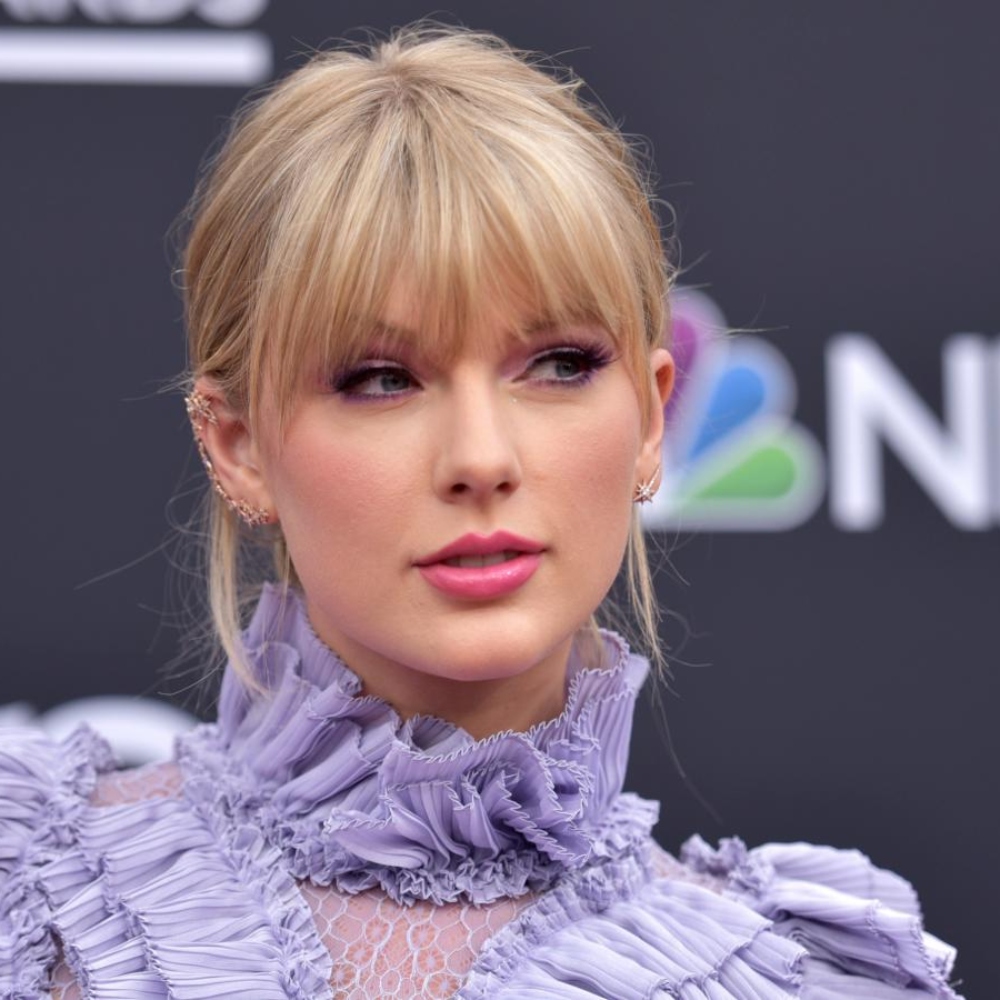 Born in Pennsylvania to parents of Scottish heritage, Swift was named after fellow singer-songwriter James Taylor. She released her debut album in 2006 and went on to become the most awarded artist ever at the American Music Awards.
Zooey Deschanel
With her big blue eyes, husky voice, and enviable hair, actress Zooey Deschanel has the beauty of a classic Hollywood actress. Known for her goofy humor and manic pixie dream girl energy, Deschanel has starred in Christmas classic Elf, anti-romcom 500 Days of Summer, and in her own sitcom New Girl.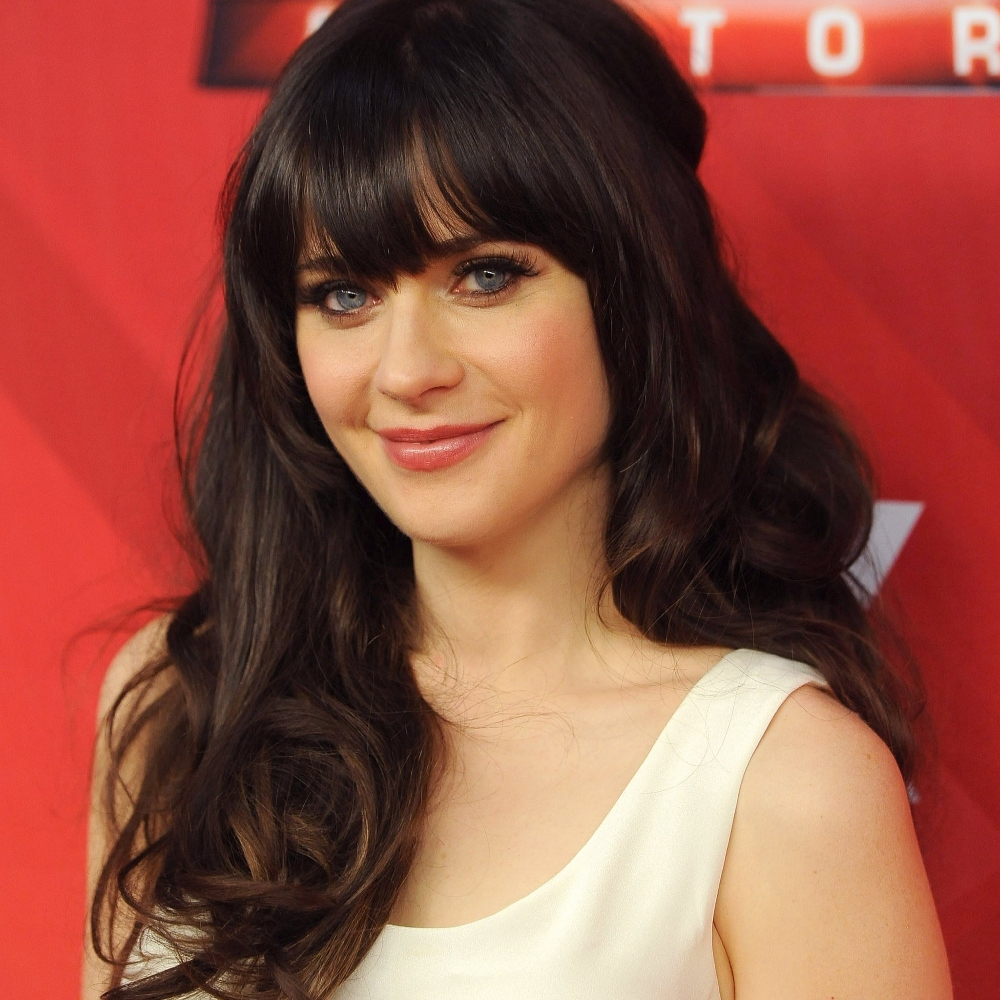 As well as being a beautiful and talented actress, Zooey Deschanel is also a skilled musician. She sings, and plays the banjo, guitar, ukulele, keyboards, and drums. Deschanel has French, Swiss, Dutch, English and Irish heritage.
Blake Lively
Blake Lively looks like a Hollywood star, and has done since she first appeared on the scene playing Blair Waldorf in teen drama Gossip Girl. With her long blonde hair and blue eyes, the California-born Lively looks absolutely stunning no matter what she wears.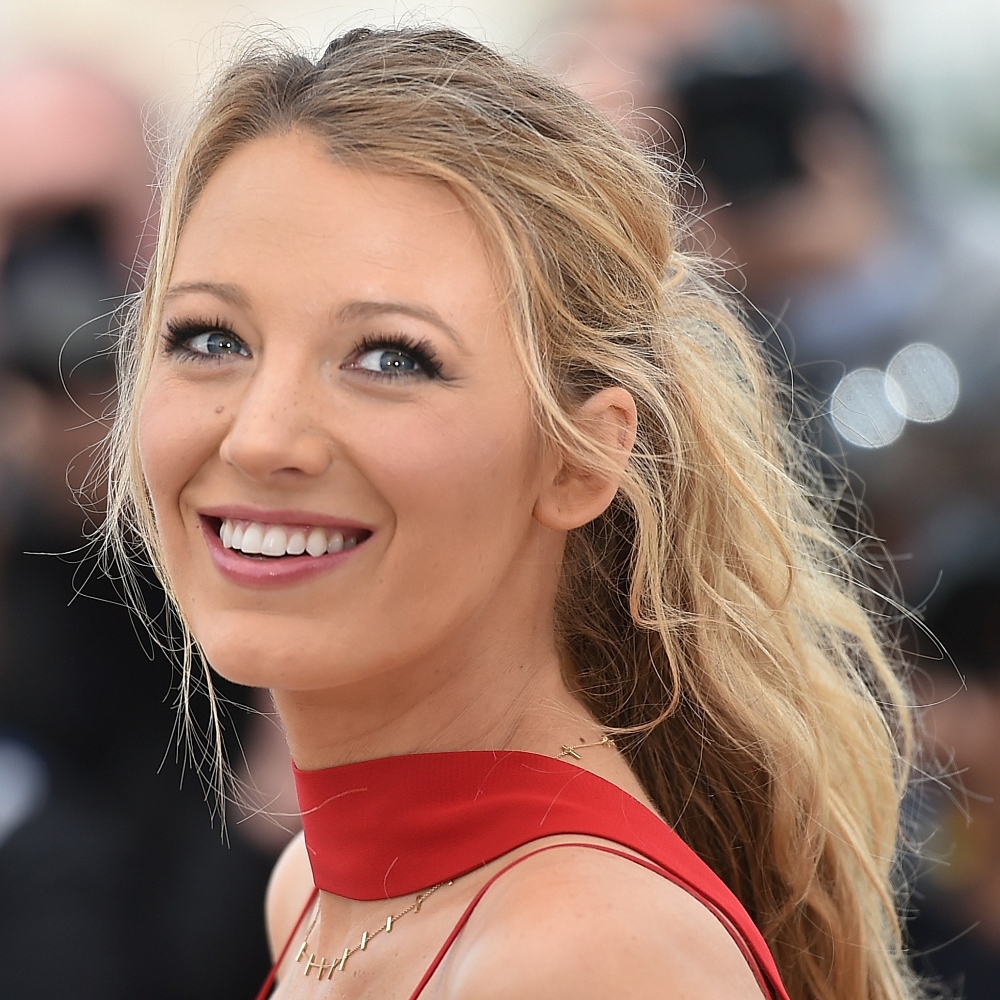 Both of Blake Lively's parents taught acting classes, and they brought their daughter along from a young age. She starred in The Sisterhood of the Traveling Pants before landing her role as Serena van der Woodsen.
Cara Delevingne
Admittedly, Cara Delevingne is unusual looking, but that's what makes her such a successful model. The English model, actress and singer signed with a modeling agency when she left school, and her strong brows and impish face made a serious impact in the fashion world.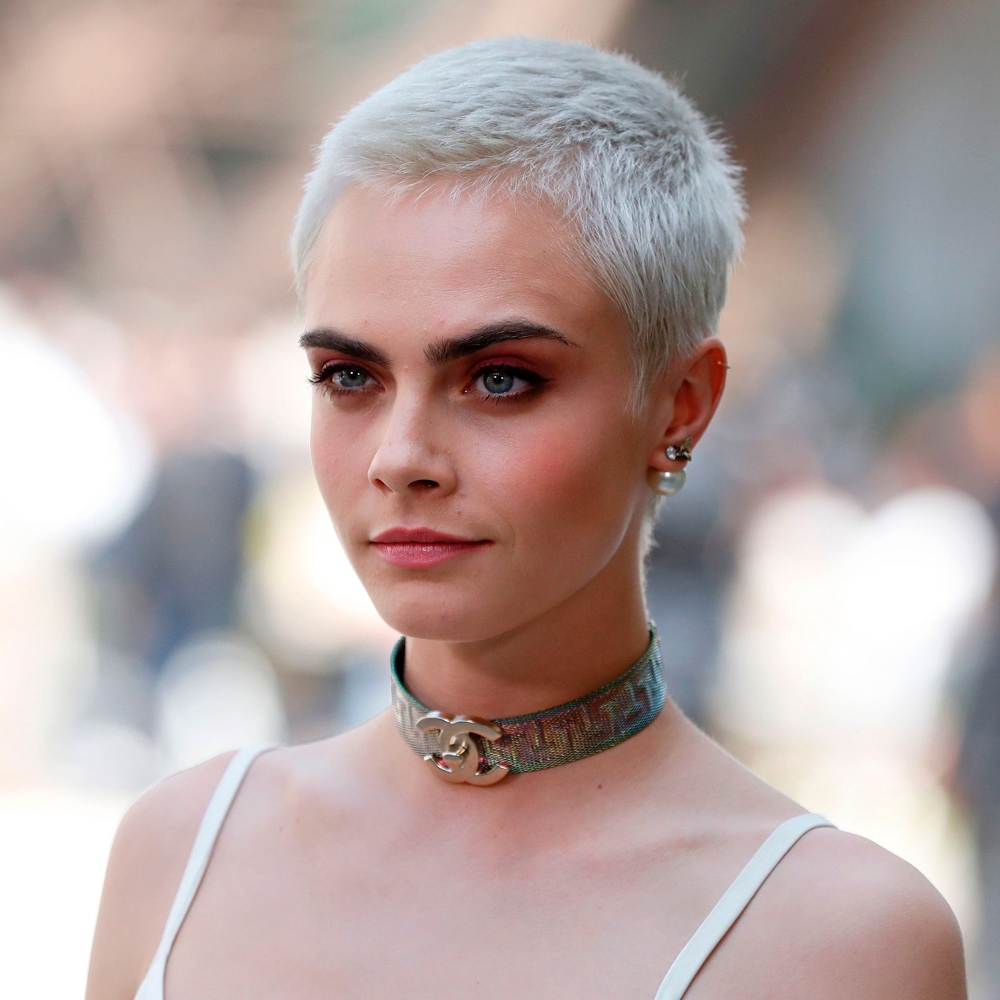 Delevingne comes from a wealthy family with a history in publishing, and apparently descends from the Faudel-Phillips baronets. She has starred in various movies, including comedy-drama Paper Towns, and fantasy film Pan.
Mila Kunis
Born Milena Kunis in Soviet Ukraine, actress Mila Kunis relocated to the US with her family at the age of 7 and her first language is Russian. Unsurprisingly, the young Kunis couldn't speak English when she arrived in the USA, but landed her first acting job at only 14, in That '70s Show.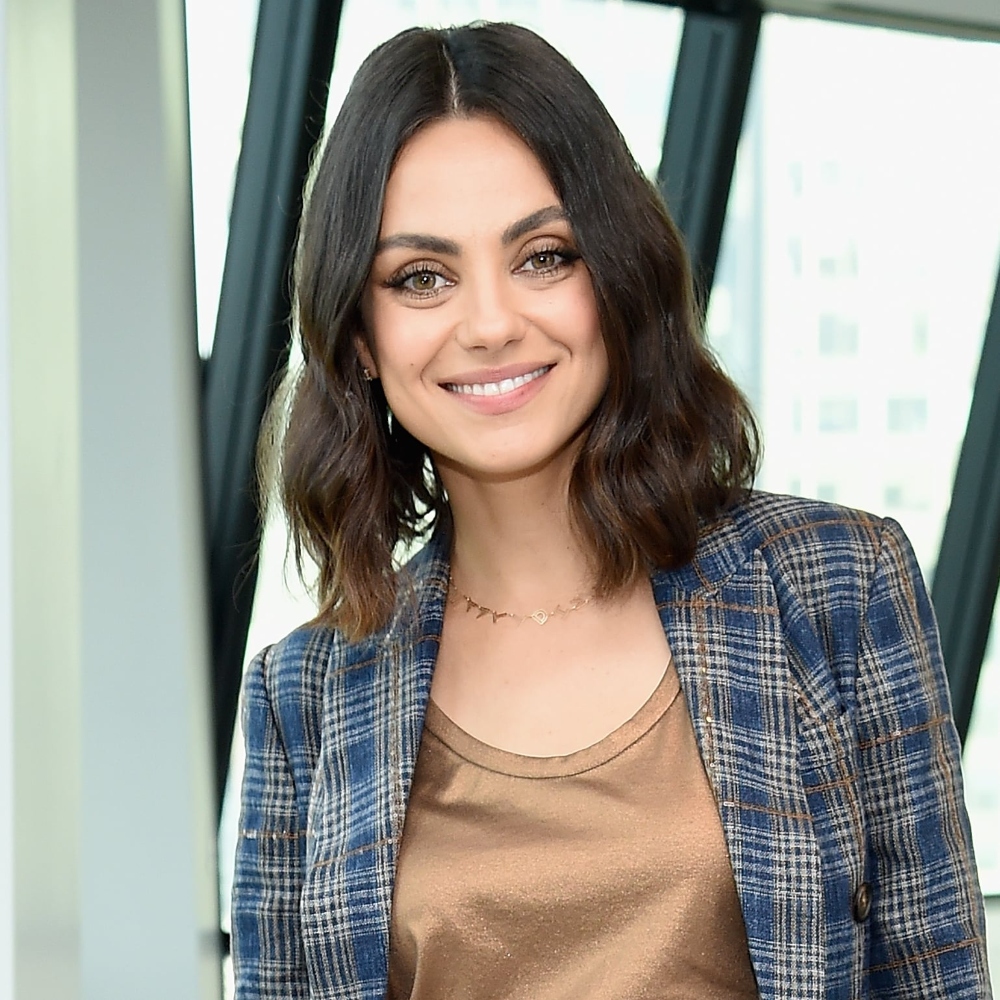 A stunning and unique looking actress, Mila Kunis has starred in the psychological thriller Black Swan, comedy Bad Moms and voiced Meg in animated series Family Guy.
Megan Fox
Megan Fox is one of those beautiful women that you can't look at for too long. She's distractingly beautiful, almost unbelievably beautiful. The Tennessee born actress and model made her feature film debut in Confessions of a Teenage Drama Queen, but found mainstream success in the Transformers franchise.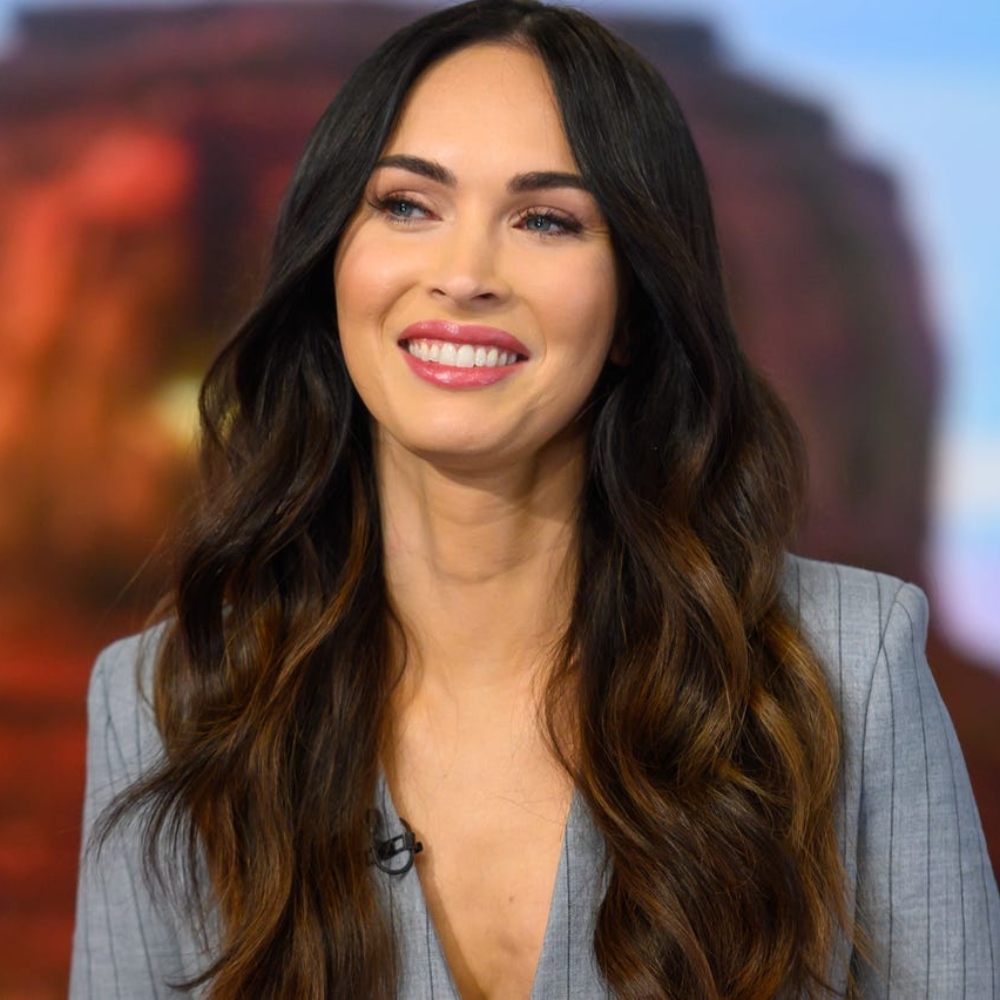 Fox is a tattooed female celebrity, which helped to popularize tattoos on women. Because of this, and her striking beauty, the Jennifer's Body actress is often compared to Angelina Jolie.
Bella Hadid
We've already had Gigi Hadid on this list, so it only makes sense that younger sister Bella should appear too. Where Gigi is the blonde, cute looking Hadid sibling, Bella is the darker, more striking sister. Born Isabella Khair, the model has a Dutch mother and claims descent from Daher Al Omer, the Prince of Nazareth.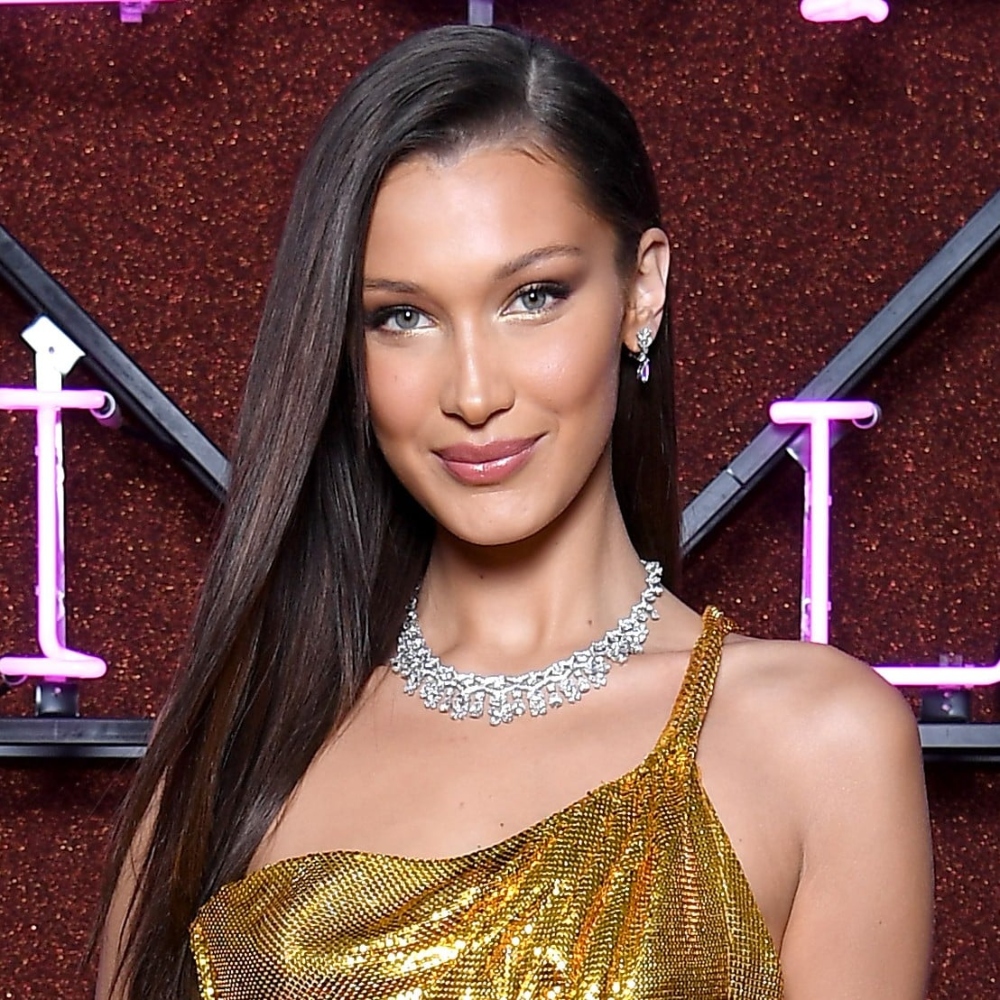 The beautiful Bella Hadid started modeling as a teenager, and made her New York Fashion Week debut in 2014.
Zoe Kravitz
With parents like Lenny Kravitz and Lisa Bonet, it's no surprise that actress, singer and model Zoe Kravitz is so beautiful. Both of Kravitz's parents have African American and Ashkenazi Jewish heritage, and some of her family hail from the Bahamas.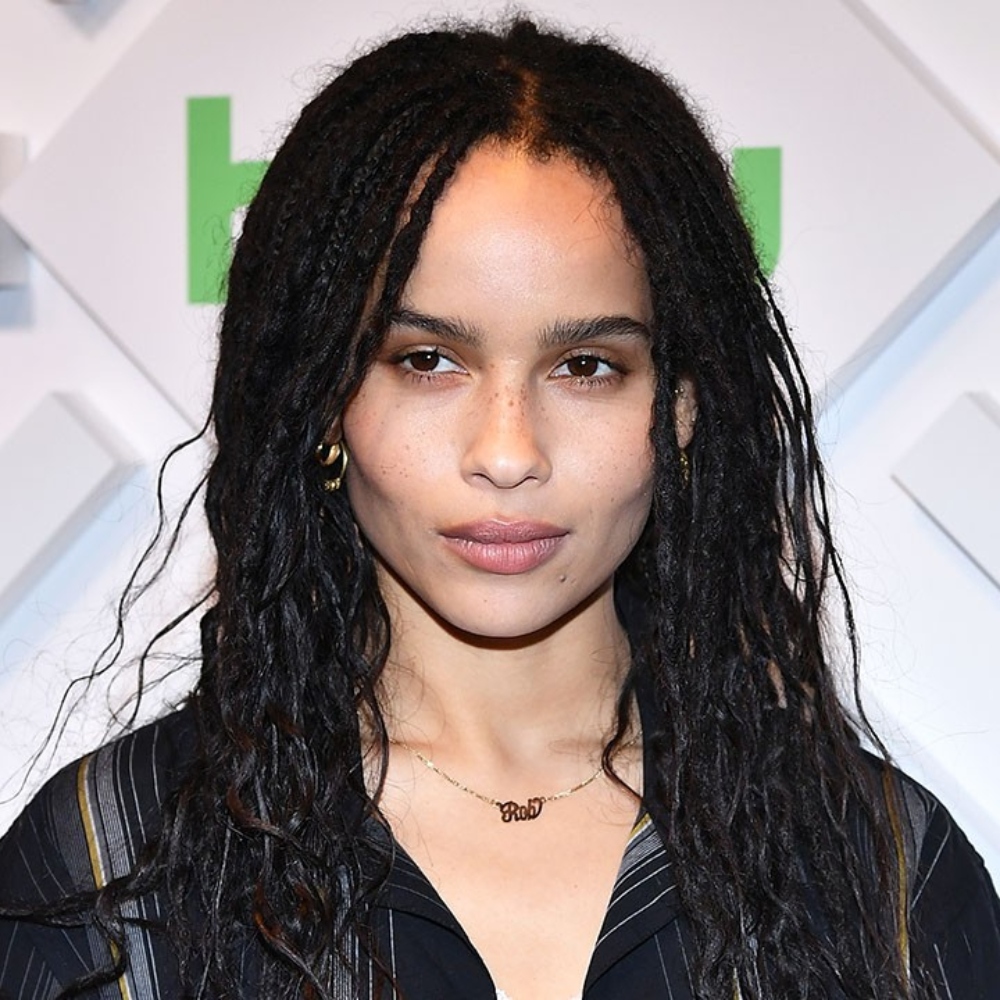 Kravitz is known for her role as Angel in X-Men: First Class, as Leta Lestrange in the Fantastic Beasts franchise, and as Bonnie Carlson in HBO series Big Little Lies. She also fronts band Lolawolf and has collaborated with Janelle Monae.
Priyanka Chopra
The extremely beautiful Priyanka Chopra won the Miss World pageant in 2000, and is one of the highest-paid entertainers in India. The actress and singer was born in Jharkhand to two military doctors, and lived in various Indian cities. Chopra has Punjabi Hindu and Jacobite Syrian Christian heritage.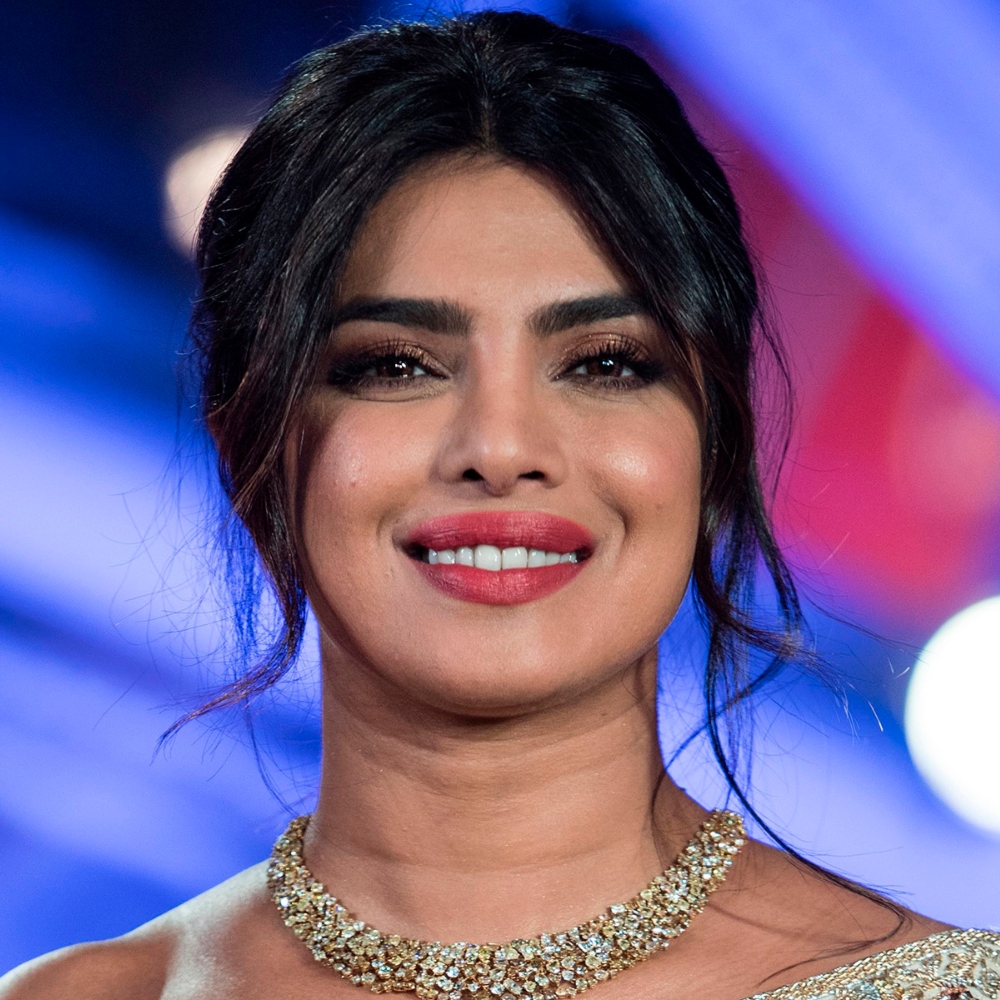 Priyanka Chopra moved to the US for several years at age 13 and was bullied for her appearance. Upon returning to India, she started her pageant career and broke into Bollywood. She is now married to Nick Jonas.
Shakira
Shakira's "Hips Don't Lie," and neither do we when it comes to calling out her incredible beauty. The Colombian entertainer hails from the same city as fellow Latina beauty Sofia Vergara, and is considered the Queen of Latin Music.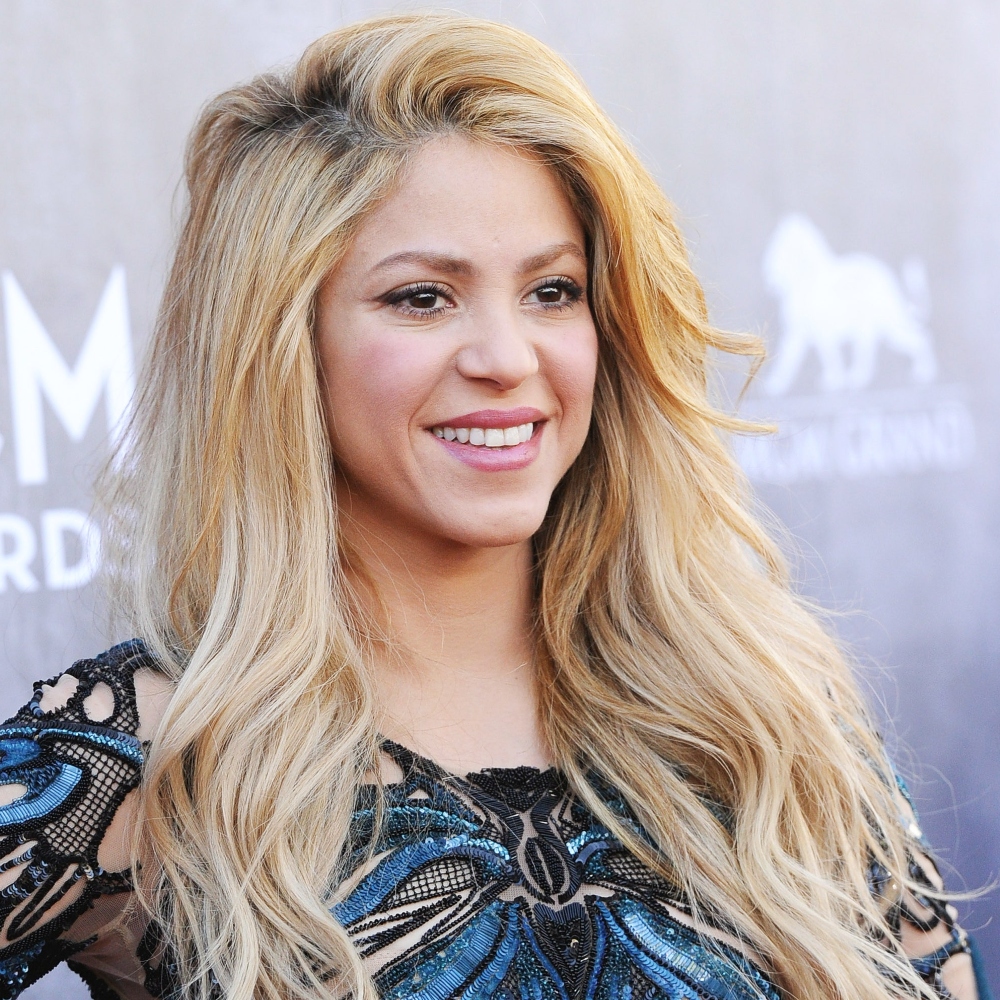 The Grammy award winner was born in Barranquilla and has Lebanese and Spanish heritage. At only four years old, Shakira first heard the traditional Arabic drum, a "doumbek", and decided she would be a performer. The beautiful Colombian has now sold over 75 million records.
Kim Kardashian
Look, we know that Kim Kardashian is a polarizing figure, but the half-Armenian reality star is undeniably a very beautiful woman. The Calabasas resident has the aura of someone who always knew they would be famous, and has long had a very striking face.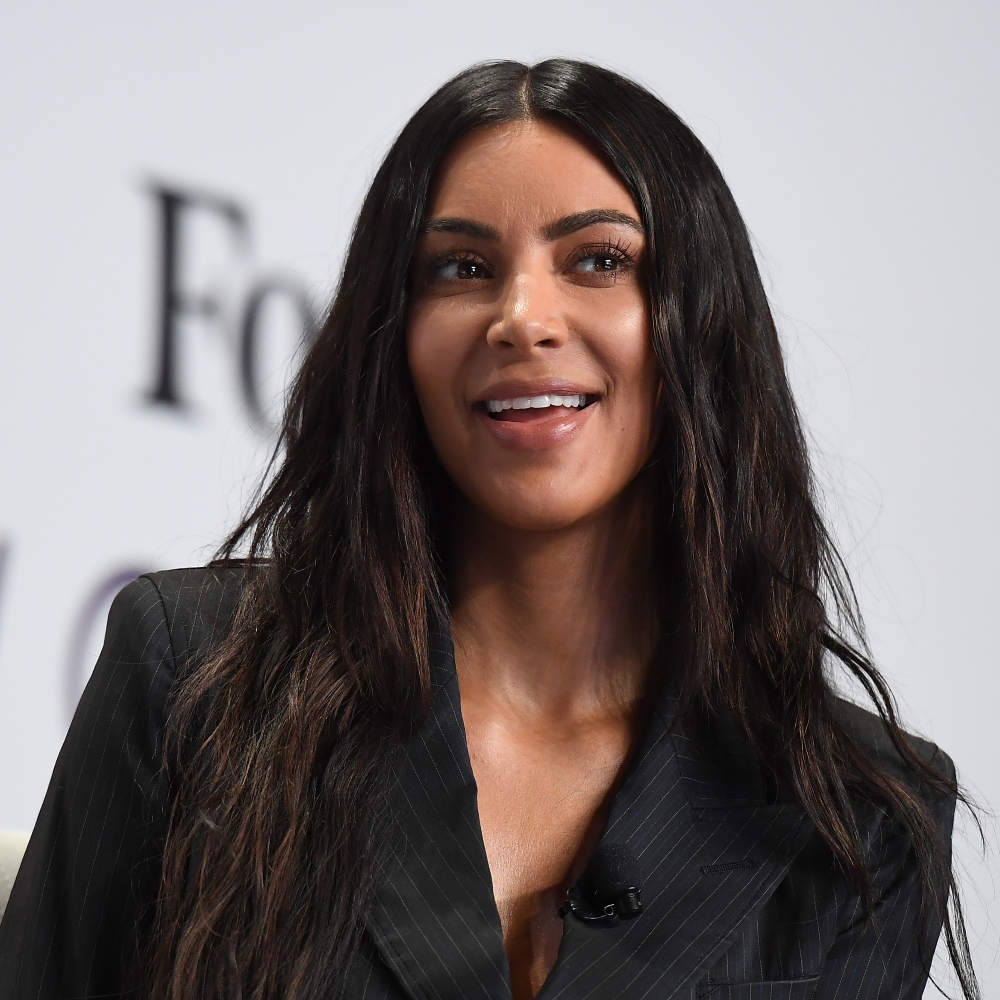 After making the move from Paris Hilton's stylist to reality TV juggernaut, to mom of four and lawyer in training, Kim K isn't afraid of facing new challenges. She's also a bold fashionista, making her a joy to look at.
Lupita Nyong'o
When Lupita Nyong'o first came to public attention, she quickly topped People's list of The Most Beautiful Women in the world. We can certainly see why. The actress was born in Mexico to Kenyan parents and has dual citizenship. Nyong'o's first feature film was period drama 12 Years a Slave, and she has since starred in Black Panther, Us, and Star Wars.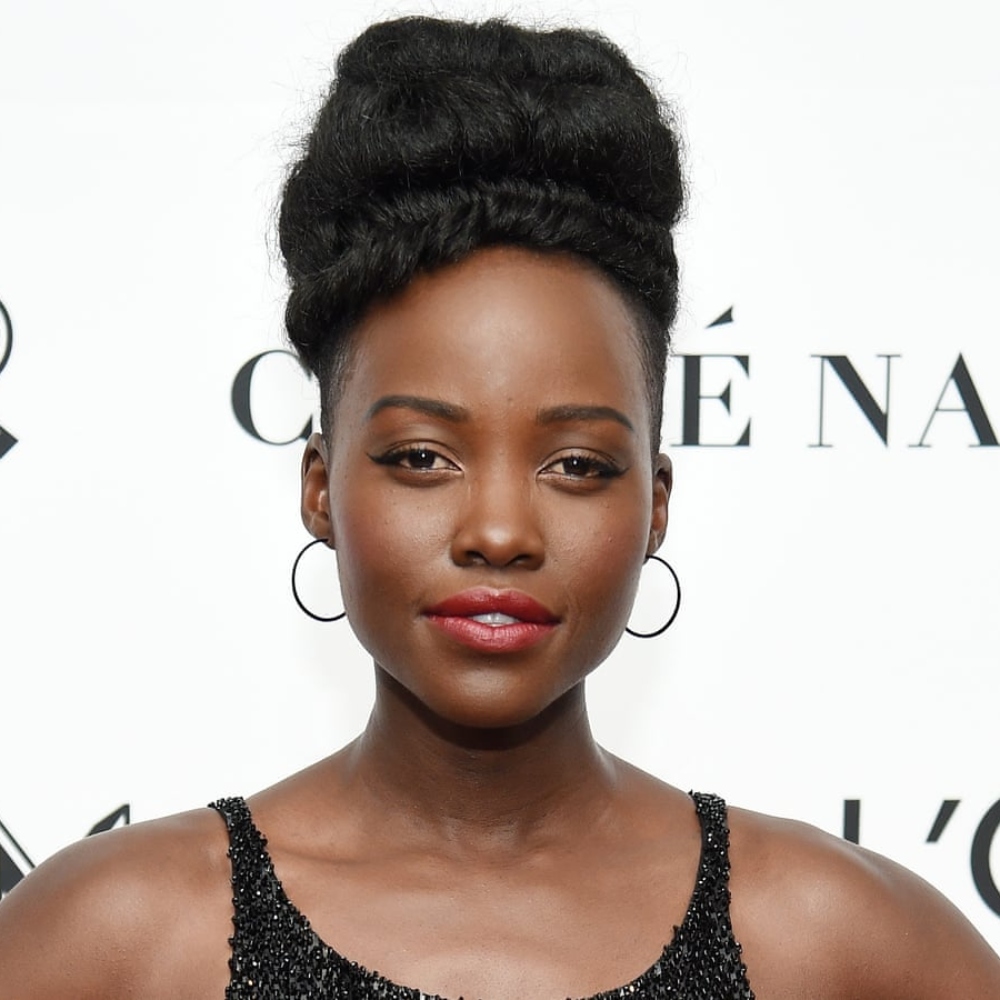 Lupita Nyong'o was the second African woman to appear on the cover of Vogue. She is regularly namedropped in songs, including in Beyoncé's "Brown Skin Girl."
Beyoncé Knowles
Did you really think this list of beautiful women wouldn't include the incredible and inimitable Beyoncé Knowles? Born in Houston Texas, Knowles has African-American and Louisiana Creole heritage, as well as Spanish, Chinese and Indonesian ancestors.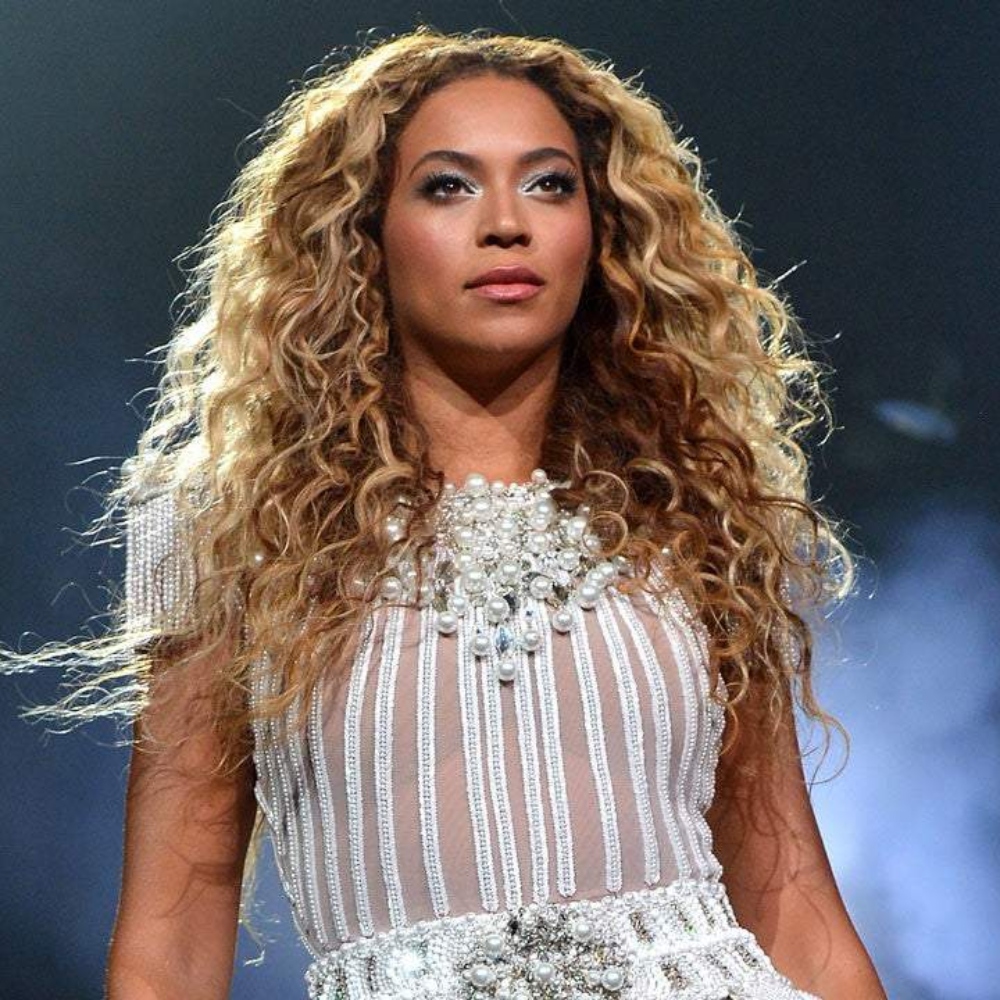 The beautiful Beyoncé has been entertaining audiences since she was a child, and is now one of the world's best selling artists. Bey likes to experiment with her image, and regularly delights fans with her new hairstyles and outfits. The Queen Bee is always looking beautiful.
Angelina Jolie
It's almost impossible to look at Angelina Jolie and not marvel at her beauty. Whether it's as sociopath Lisa in Girl Interrupted, action hero Lara Croft in Lara Croft: Tomb Raider, or as the evil Maleficent in the movie of the same name, Angie always looks absolutely on point.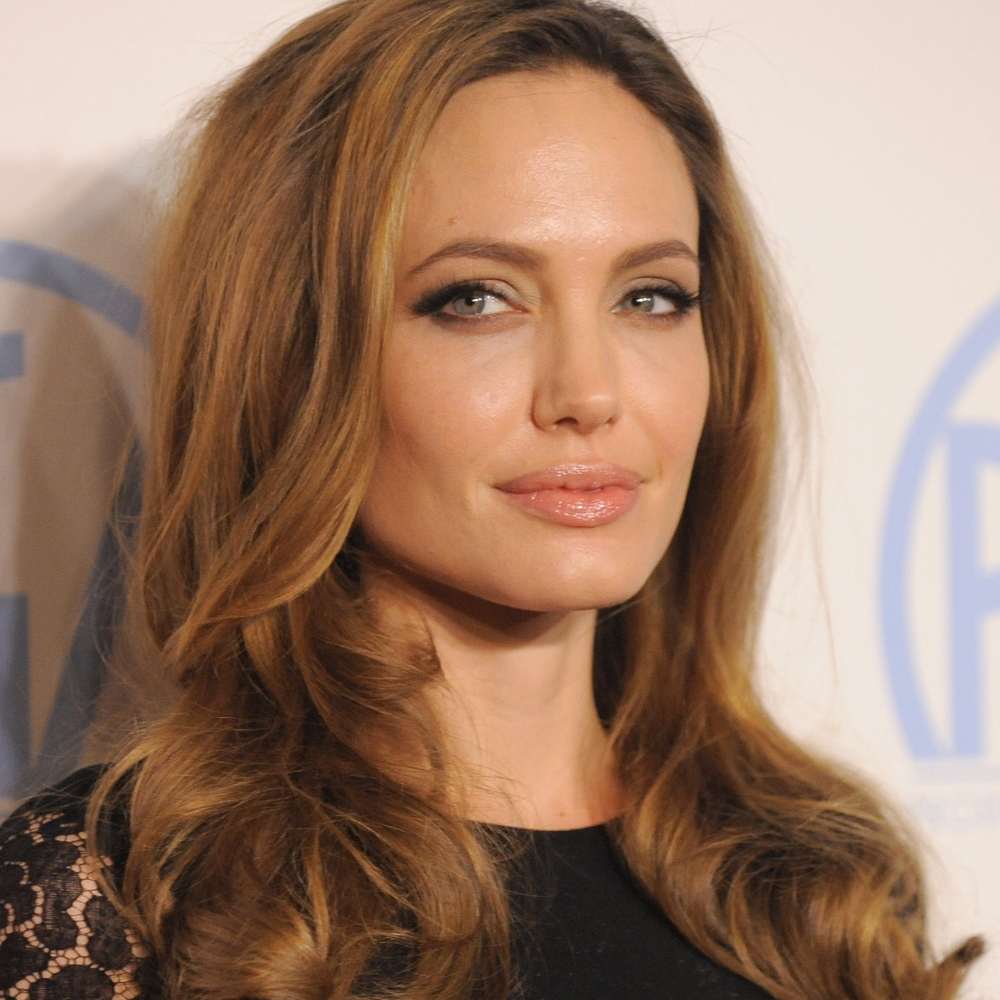 The combination of Jolie's plump lips, edgy tattoos and remarkable bone structure makes her a captivating actress to watch. Of course, she's also taken home an Academy Award for her skills.
Margot Robbie
Margot Robbie is one of those beautiful women that almost don't seem real. With her blonde hair and incredible figure, the actress almost seems like she was put together in a lab. It turns out that Robbie comes with so much skill and personality that she must actually be real.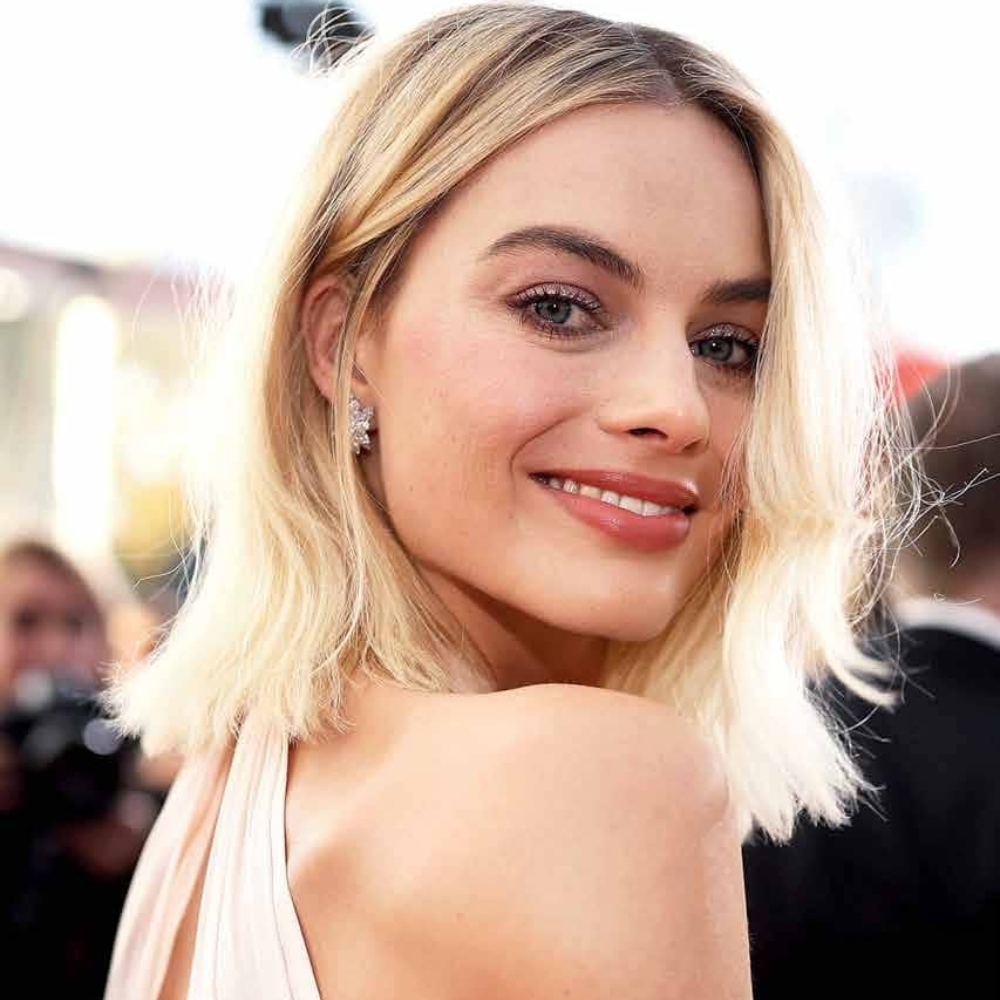 The Australian actress started off on soap Neighbours and then had her breakthrough in The Wolf of Wall Street. Now known for perfectly embodying Harley Quinn, Robbie also has her own production company.