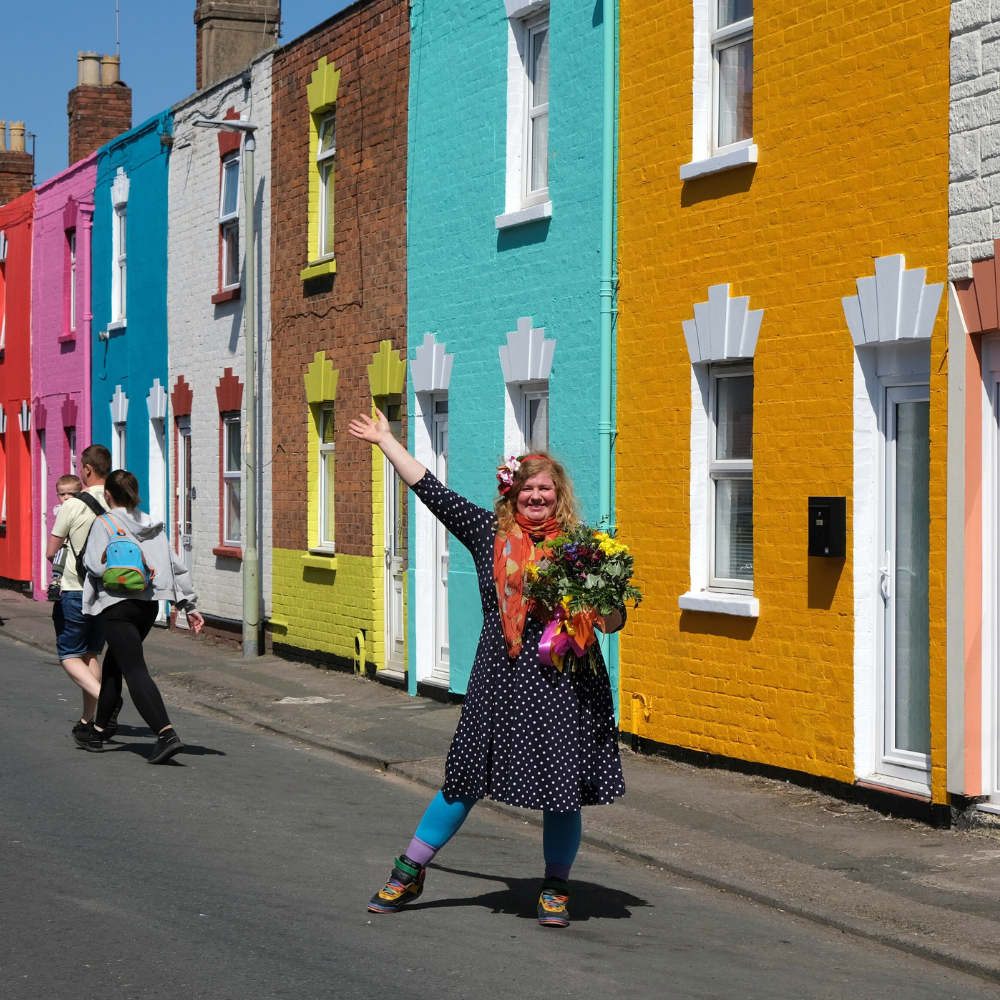 In the charming city of Gloucester, England, a remarkable artist named Tash Frootko has been undertaking an extraordinary endeavor. Over the past few years, she has been using her artistic talents to transform drab city streets by painting houses in vivid and cheerful colors. Tash Frootko embarked on her mission in 2018 with the intention of breathing new life into the appearance of the city. She recognized the negative atmosphere that surrounded the area and decided to take matters into her own hands. Starting with a small street, she began painting houses with her signature palette, instantly transforming the neighborhood into a vibrant work of art.
The Praise
Tash's projects have garnered significant support and admiration from the community. Residents have described her work as a masterpiece and a landmark for Gloucester. Tash's creativity and dedication have inspired a sense of pride among the locals, who are grateful to be part of the colorful transformation. The artist's projects have also extended beyond painting houses, incorporating additional artistic elements such as murals, installations, and collaborative works with other artists.
Funding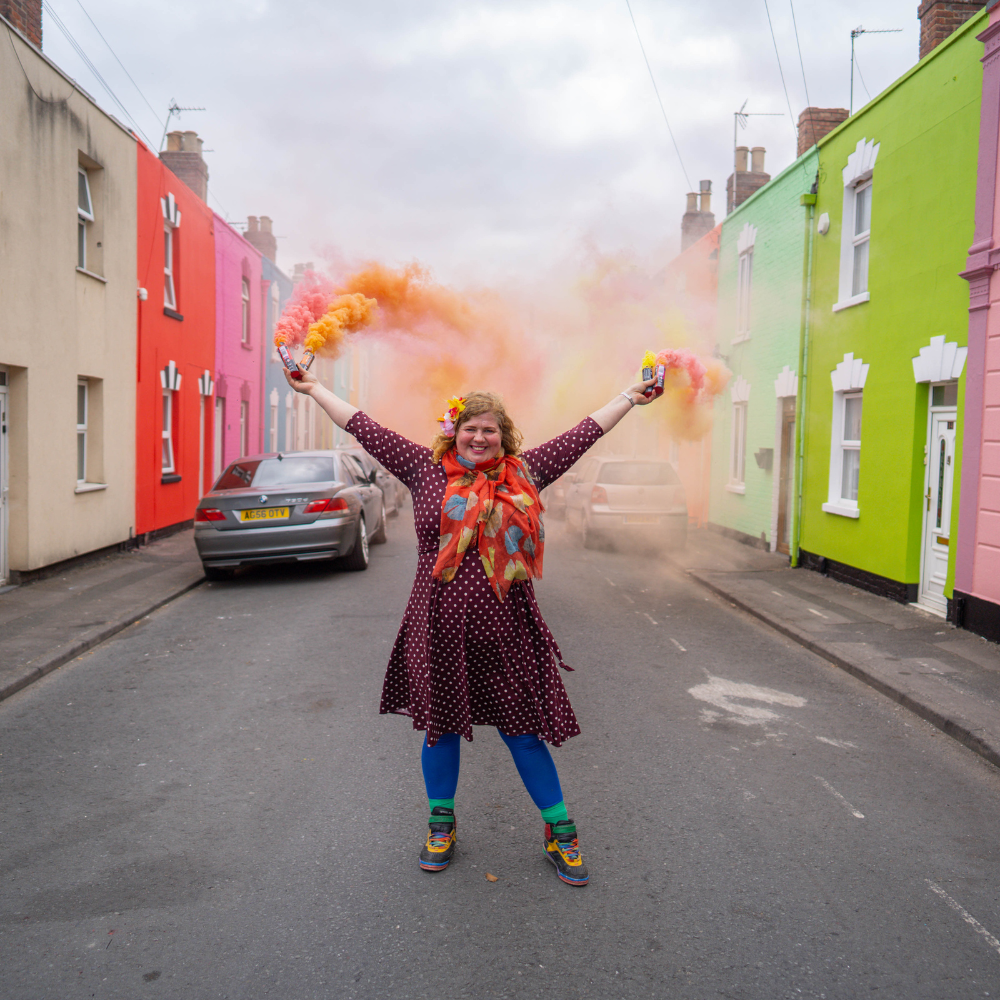 Initially self-funded, Tash's success attracted funding from Gloucestershire County Council, which has now joined her in supporting the project. Tash remains committed to her voluntary work, ensuring that every penny of funding goes toward making the area shine. Her long-term vision and passion have turned the project into an ongoing success story.
The Paint Revolution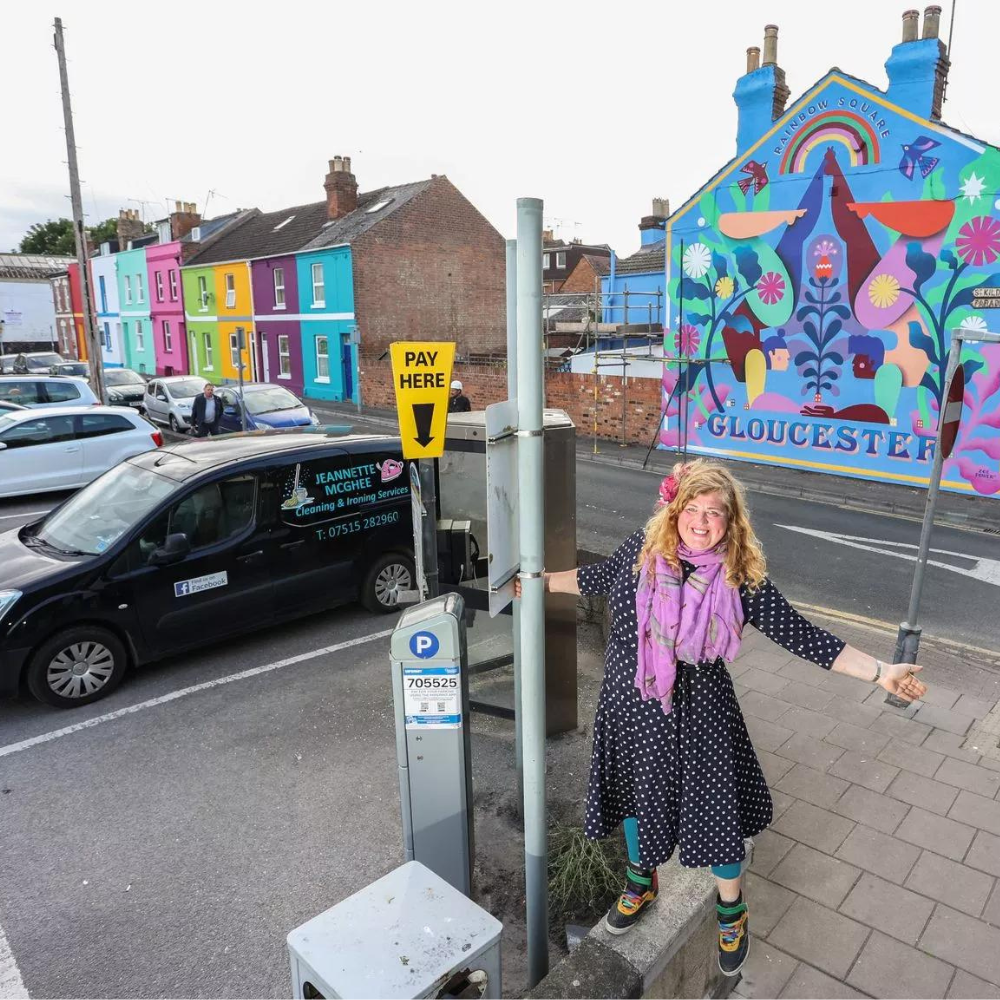 Tash Frootko's remarkable endeavor to transform drab city streets into vibrant works of art has not only uplifted the aesthetic appeal of the neighborhood but has also revitalized community spirit and increased home values. Her colorful makeovers have captured the imagination of the locals and brought a sense of pride and joy to the streets. Through her artistic vision and unwavering dedication, Tash Frootko has proven the transformative power of individual initiative and community engagement. Gloucester stands as a shining example of how a little paint and a lot of creativity can create a lasting impact on people's lives.