In the bustling urban landscape of Arlington, Virginia, an unexpected oasis of farm-fresh produce has emerged in the form of Area 2 Farms — a visionary indoor vertical farm. The brainchild of Jackie Potter and Tyler Baras, Area 2 Farms took advantage of the opportunity presented by vacant office spaces, persuading landlords to embrace the concept of an indoor farm. Their successful pitch has turned Arlington into an urban farming hub where greens, herbs, and root vegetables are grown just minutes away from the nation's capital.
The Silo System's Innovation
Utilizing an ingenious conveyor belt system called Silo, Area 2 Farms has streamlined the indoor farming process, reducing laborious hours and increasing efficiency. Unlike hydroponic systems, the farm incorporates soil, enabling the growth of root vegetables such as potatoes, carrots, and radishes alongside other crops. Vertical farming, when executed effectively, can yield as much produce as traditional farming methods but requires significantly less space and eliminates concerns about weather and pests. This unique advantage allows indoor farms to thrive in the heart of bustling cities, where land is a precious commodity.
Urban Office Space Transformation
A recent study by Ciara O'Brien at Modern Farmer revealed that approximately 20% of office space in the U.S. remains unoccupied, and by 2030, nearly 300 million square feet of urban office space is expected to become obsolete due to remote work. According to Jackie, their farms are creating new green jobs, beautifying spaces, and providing fresh food to local communities, making them a brilliant economic opportunity.
Cultivating a Sustainable Urban Future
With subscription delivery options starting at $40 per week, Area 2 Farms has quickly become an essential source of locally grown, sustainable produce for urban dwellers.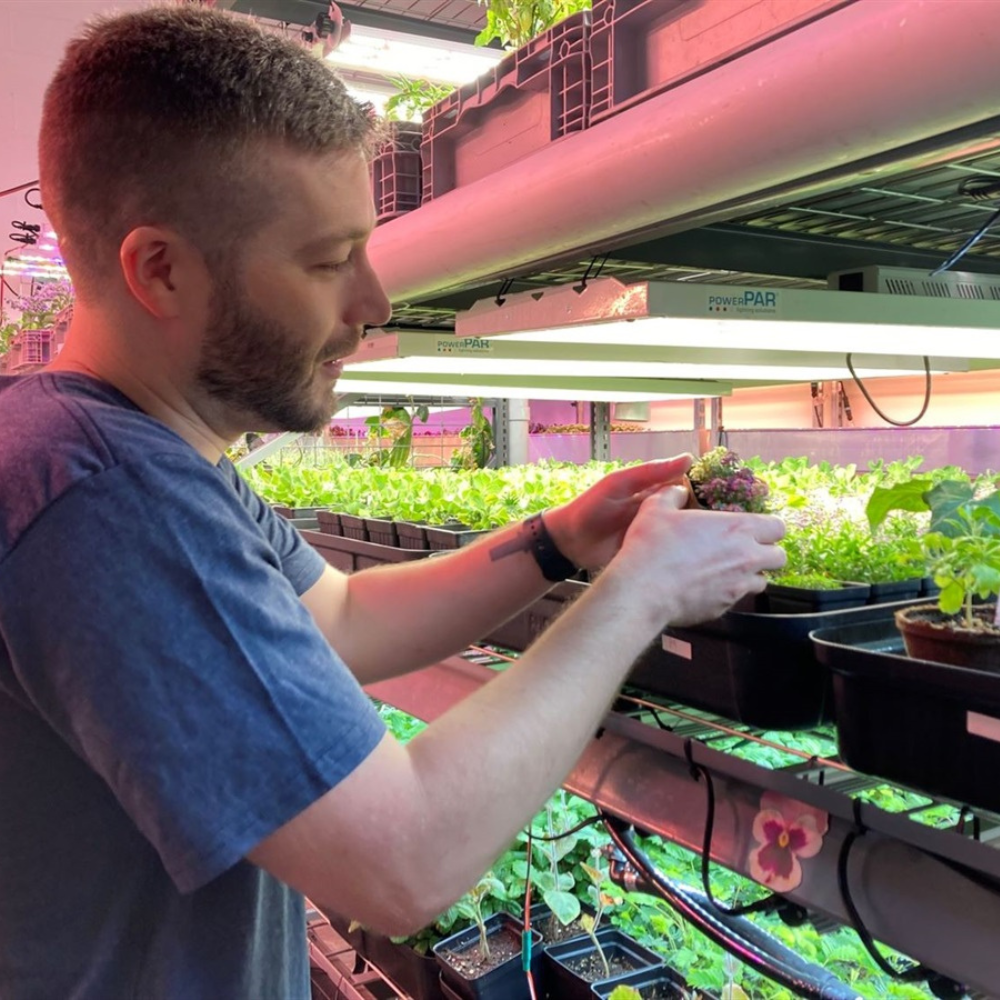 As the world adapts to new realities, this innovative indoor farm not only breathes life into empty buildings but also offers a glimpse of the future — a greener, more sustainable urban landscape nourished by the ingenuity of its inhabitants.